Researchers at Manchester Metropolitan University will help test if a virtual reality app encourages people with long-term breathing difficulties to do their exercises at home.
As part of two pilot projects, patients with Chronic Obstructive Pulmonary Disease (COPD) in Cumbria will be given a headset to wear through which a digital instructor will lead them through a set of rehabilitative movements from the comfort of their own living room.
Dr Muhammad Farhan Amin, a GP in Barrow-in-Furness, invented and oversaw the creation of the immersive app that places the wearer in a sun-kissed beachside training routine environment.
It will be the team from the University's Creative Augmented and Virtual Reality Hub who will evaluate if the software works and make recommendations to shape any further investment and potential commercialisation.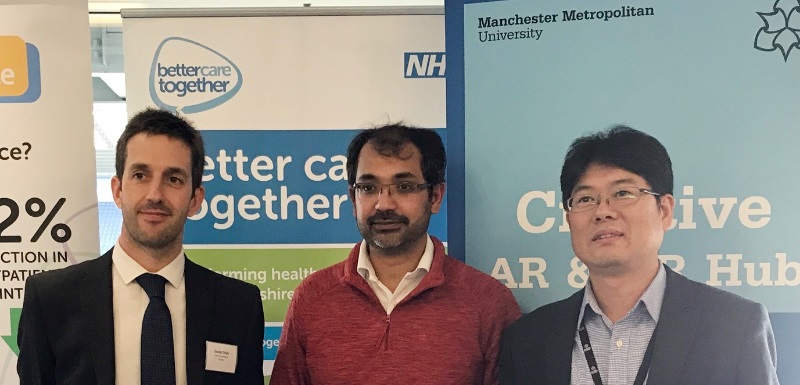 Exchanging ideas
Dr Timothy Jung, Reader in Immersive Technology and Director of the Creative Augmented and Virtual Reality Hub, said: "Dr Amin came to our 2017 Augmented and Virtual Reality Conference last February and was interested in AR and VR, and we exchanged a few ideas.
"Dr Amin and Patient Memoirs were already working with a number of different stakeholders in the area and developed this application to support patients with lung and breathing problems.
"He wanted to pilot trials using 50 patients in north Cumbria and 50 in Morecambe Bay and see if they could replace the existing self-training programme at home.
"The current issue is that these patients would be given instructions to follow at home but not many people engage with it and give up.
"They see their GP but are waiting six months for proper face-to-face rehabilitative training which is very expensive for the NHS to deliver. It's a heavy burden for the NHS at the moment."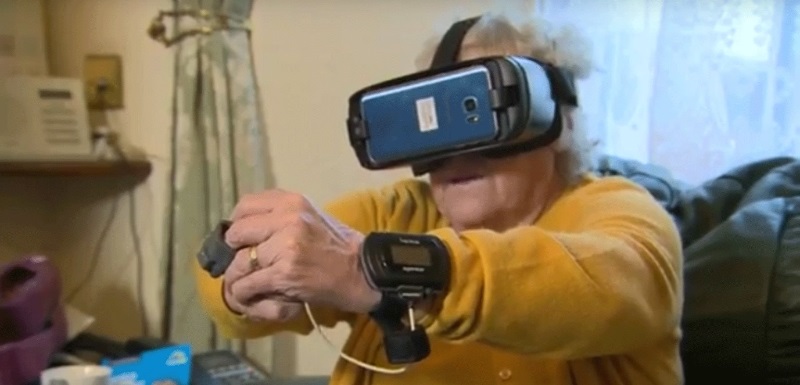 Vital role in evaluation
The trials will take place during January and Dr Amin will be able to securely monitor his patients remotely and track their progress and implement tailored exercise routines.
Through interview and focus groups and analysing usage data, Dr Jung and his colleagues will assess how patients get to grips with the hardware and software and record their experience of using it and their satisfaction with the whole setup.
Dr Jung said: "Our role will be doing research into whether VR in a health application is effective in terms of patient engagement and performance, and whether patients are happy to adopt it.
"It's all about how the users – in this case patients – think about it."

Solving a problem
The project is part of the Cumbria's Better Care Together strategy being driven by 11 of the county's health trusts and local authorities.
Dr Amin said many patients with COPD would benefit from a pulmonary rehabilitation programme with classes typically delivered in hospital outpatient departments by a physiotherapist but a national shortage of physiotherapists means places are in limited supply and there is a long waiting list.
The alternative of providing instructions for patients to complete exercises at home is less than ideal as they cannot be observed, monitored and motivated by a health professional and can be distracted.
The VR app is fully immersive and if it proves a success would boost patients' independence and reduce their need for hospital visits.
'Could become a VR exercise club'
Dr Amin said: "Using the latest technology we just need a mobile phone and a virtual reality headset; and the person is transported to a 'beach' where they can interact in an exercise class, get educational help, receive breathing strategies and nutritional advice.
"We want to make the exercise classes really interactive so that people taking part in them can communicate with other patients who are also taking part in the breathing exercises in their own homes – it could become a virtual reality breathing exercise club!"