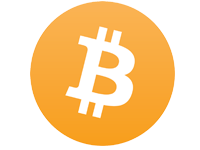 A Senior Lecturer in Manchester Metropolitan University Business School has featured in a Financial Times article about the sharp rise in the value of Bitcoin.
Gavin Brown, an expert in financial economics in the department of Economics, Policy and International Business, is also the director of a cryptocurrency hedge fund.
The thread of the article centered around the current, manic interest in Bitcoin with investors buying up the crytocurrency in 'fear of missing out', reminisent of a bubble. However, Bitcoin has rode previous valuation spikes and harbours the long-term potential to disrupt banking as we know it.
Gavin was quoted by the FT in regards to the financial opportunity Bitcoin has recently presented to early adopters. 'People who have been in the market for four years are now cashing out … with life-changing returns,' he said.