A 'mud masterpiece', the hidden harms of vaping, and news on our first International Fellowship all feature in part 3 of our review of the year.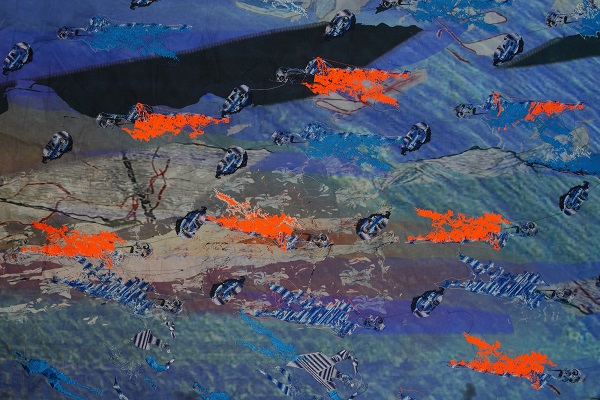 July
Manchester International Festival/Mud masterpiece/Spice summit
Leading lights from the creative industries, including researchers and academics from Manchester Met, took part in a salon at the Manchester International Festival (MIF). The world-renowned MIF has previously featured artists and performers such as Bjork, Marina Abramovic, and Kenneth Brannagh. Manchester Met is a proud Gold Supporter of the event, and University staff as well students took part in a curated conversation in the form of a 'Mancunia salon' at the festival.
An 'everyman' composite sculpture made from clay, was created by Professor Stephen Dixon to mark 100 years since the battle of Passchendaele during the First World War. The metre-high portrait was unveiled at the National Memorial Arboretum. Inspired by photographs of soldiers from the six nations involved in the battle, the piece acted as a moving, and fitting memorial to commemorate a battle fought in horrific and muddy conditions.
Andy Burnham, Mayor of Greater Manchester, delivered the opening address of a summit to tackle the use of Spice at Manchester Met. Led by Dr Rob Ralphs, the summit attracted local and national media attention, and was organised by the University's think tank MetroPolis.
August
First International Fellow/Hidden harms of vaping
In August, Emma Hodson-Tole became the first academic at Manchester Met to take advantage of our International Fellowships. She has travelled to Canada for a year-long project where she will collaborate with leading figures in musculoskeletal science. Watch Emma talk about how collaboration can lead to breakthroughs in science here.
Official advice says that vaping is much less harmful than smoking and that e-cigarettes are helping many smokers to quit. However, a study from researchers at Manchester Met revealed that more than a third of teenagers who vaped, then tried a cigarette. Prof Sarah Grogan commented: "This is particularly interesting as it runs contrary to the suggestion that adolescents who try e-cigarettes would have been likely to try smoking anyway due to factors such as peer pressure from friends who smoke. Further work is now needed to understand fully the mechanisms behind this effect."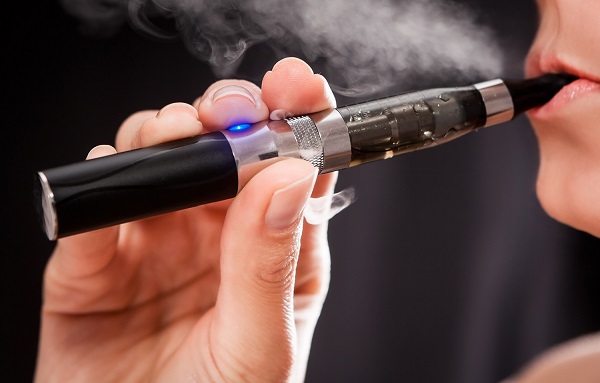 Professor Alice Kettle spoke about a new exhibition where monumental textile works are created to tell the individual stories of refugees and displaced women. Thread Bearing Witness showcased textile works made by Kettle and colleagues, with input from refugees and asylum seekers in the UK.
Plans in August to get more people from diverse backgrounds into coaching sport were underpinned by research from Manchester Met. Representatives from the University are carrying out qualitative research to improve understanding about the needs of the existing sports participants and also importantly, the needs of under-represented groups in physical activity such as women and girls.
In other news, a research project to better understand how to safely launch and retrieve lifeboats from bigger ships was shortlisted for a prestigious engineering award.
The £1.2m research uses advanced computer modelling to predict the motion of two different bodies – small and large ships – when in close proximity in high seas.
September
New diabetic foot app/smoking related diseases increase with age/RAH!
Diabetes is one of the fastest growing health conditions. Since 1996, the number of people living with the condition has more than doubled. In September, researcher launched an innovative app that can help medical professionals capture consistent photographs of the underside of diabetics' feet. The app can help better detect foot ulcers and monitor treatment.
Also in health-related news, new big data analysis confirmed that the risk of developing serious disease from smoking increases with age. Smoking is the leading cause of preventable death, and the study found that the longer people smoked - and the more they smoked over that period - the more they risked developing high blood pressure, respiratory disease or heart disease.
Elsewhere a pilot trial evaluated by our researchers found that there is a demand for HR support among SMEs. It also found that independent consultancy is a good way of meeting this demand. Professor Carol Atkinson, and Professor Ben Lupton from the University both attended the House of Commons to present the report, which called for a further £13 million a year to provide HR support to small businesses.
With 2017 seeing Hull crowned as City of Culture, poets from Manchester Met performed at a number of spoken word and poetry events. A four-day event was hosted in conjunction with the BBC, and featured live radio broadcasts, film screenings, discussions and recitals.
Closer to home, Research in Arts and Humanities (RAH!) at Manchester Met launched its inaugural programme of events. Under the theme Finding Voices, RAH! has been hosting a range of public lectures, seminars, film screenings and shows to highlight our world-leading research.
Finally a new film on sex and intimacy in later life, led to calls for conversations around older people and sex to be normalised. Lead researcher Dr David Lee, Reader at Manchester Metropolitan, said: "As a society, it's important that we recognise that a significant proportion of older people remain sexually active, and that loving intimate relationships are positively linked to health and wellbeing in later life – this is a public health issue."