Results published in paper co-authored by members of the Creative Augmented and Virtual Reality Hub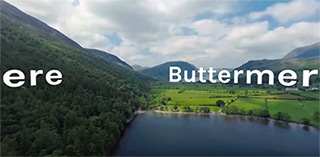 As virtual reality headsets feature at the top of many people's wishlists, new research by academics in the Faculty of Business and Law has found that VR can have positive effects on tourism, presenting a number of opportunities for place marketers.
While the potential of VR to revolutionise tourism marketing has long been hypothesised, a new paper published in the journal Tourism Management utilised empirical research to test the effects of the technology.
It found that when used as a virtual sightseeing experience, VR was a persuasive tool effecting positive change towards a destination as well as increasing the likelihood of a person actually visiting the place, thereby influencing real behaviours.
The paper, entitled 'Virtual reality, presence, and attitude change: Empirical evidence from tourism', was co-authored by Dr Timothy Jung and Dr Mandy tom Dieck of the Creative Augmented and Virtual Reality Hub and featured the Hub's Bird HIVE VR project as one of three case studies.
Bird HIVE is an innovative VR experience which was showcased at the Kendal Calling and Lakes Alive festivals in celebration of the Lake District National Park bid to become a UNESCO World Heritage site. Indeed, 'more than 90% of the 741 surveyed participants were more likely to visit the Lake District' after experiencing it in virtual reality. The national park was successful in achieving UNESCO World Heritage status last July.
Manchester Metropolitan University Business School will host the 4th International AR & VR Conference between 21–22 June 2018, which brings together leading experts from both academia and industry, and on this occasion is supported by the Department for International Trade.
To book your place at the conference, please visit https://www.kxregistration.mmu.ac.uk/ARVR2018.