Sylvia Pankhurst Gender Research Centre involved in numerous events commemorating the centenary of (some) women gaining the right to vote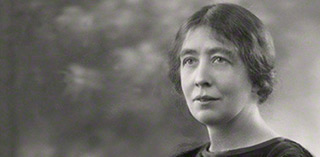 News of a new statue of Emmeline Pankhurst to be unvieled in St Peter's Square, Manchester, at the end of 2018 will top-off a busy year for the Faculty's Sylvia Pankhurst Gender Research Centre.
'The Sylvia's' programme of celebrations, entitled 'Votes for Women was just the beginning', is set to start with an exhibition in Manchester Law School about the changing law on voting equality.
A book authored by Helen Pankhurst, Visiting Professor of 'The Sylvia' and the granddaughter of Sylvia Pankhurst, is also set for publication in 2018. Deeds Not Words: The story of Women's Rights: Then and Now takes a look at how women's lives have changed over the last century. The book also offers a powerful and positive argument for a new way forward.
The Sylvia Pankhurst Gender Research Centre is offering 10 small grants of £200 to support cross-faculty activities during the week of International Women's Day on 8 March. To apply, please complete the call for proposal and send it to Dr Sally Jones at s.jones@mmu.ac.uk.
The deadline for applications is 12 January 2018.