Memorandum of Understanding signed with Pennine Care NHS Foundation Trust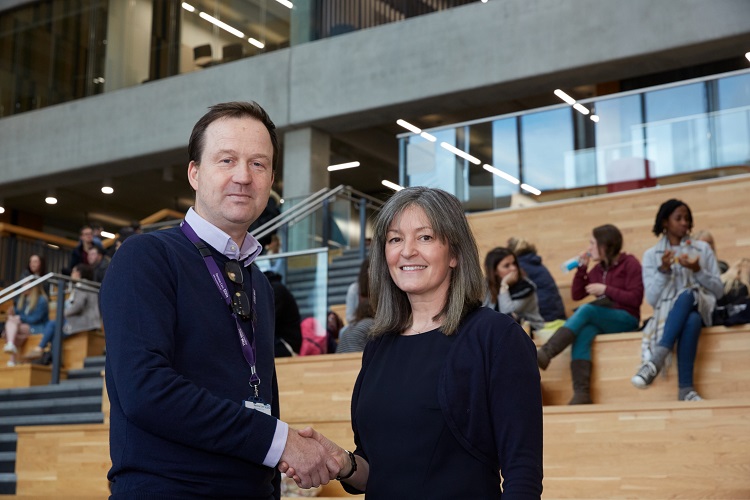 Pennine Care NHS Foundation Trust, a leading provider of community and mental health services, and Manchester Metropolitan University are collaborating to shape future community healthcare and education.
The University has signed a Memorandum of Understanding (MoU) with Pennine Care, a Mental Health and Community NHS Trust, which serves a population of 1.3 million across six boroughs in Greater Manchester, delivering the best care to patients, people and families in local communities.
This new partnership will bring together academic and clinical professionals, to apply research to clinical practice and catalyse innovations.
The joint venture ensures that the workforce is equipped with the necessary knowledge, skills and qualifications needed to deliver healthcare excellence in primary and secondary care across Greater Manchester. Both partners will reap benefits through closer working relationships, collaborating to share their complementary skills, knowledge and experience.
An alliance
Professor Alison Chambers, Pro-Vice-Chancellor of the Faculty of Health, Psychology and Social Care at Manchester Metropolitan University, said: "The University is delighted to have signed a Memorandum of Understanding with Pennine Care NHS Foundation Trust.
"We look forward to strengthening the alliance between the University and Pennine Care to create a progressive mental health and community wellbeing agenda. Combining our academic expertise with Pennine's clinical expertise will provide opportunities to develop joint research as well as tackling the workforce challenges together. Working in a partnership brings together academic and practice expertise to support innovation and quality improvement."
Dr Henry Ticehurst, Medical Director at Pennine Care NHS Foundation Trust said: "Pennine Care welcomes the partnership with Manchester Metropolitan University and the opportunities this joint working presents.
"This partnership supports the longer term vision of Pennine Care to foster a culture of research and innovation.
"The partnership will help provide education opportunities for our staff which in turn will help improve the standard and quality of care provided to our patients."