Memorandum of Understanding will help develop sports education and research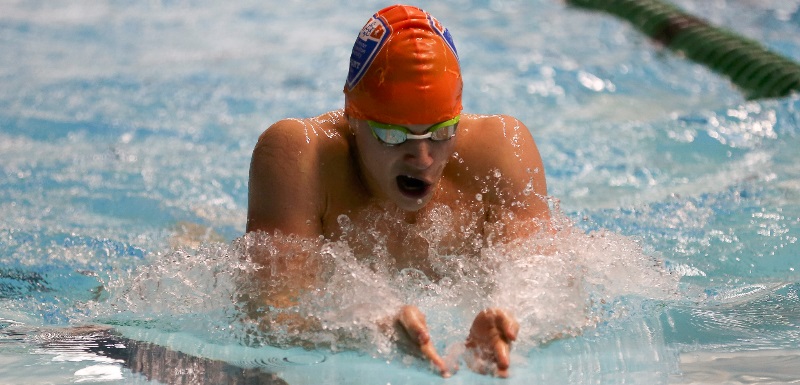 Support and opportunities for student and elite athletes will be boosted after Manchester Metropolitan University and British Swimming signed a Memorandum of Understanding.
The document was signed by Pro-Vice Chancellor for Research and Knowledge Exchange, Richard Greene, and British Swimming's Chairman Maurice Watkins CBE.
The university already holds a longstanding partnership with British Para-Swimming (BPS) but hopes this formal agreement will enhance opportunities for student athletes and help drive forward the university sport initiative to develop sports education and research.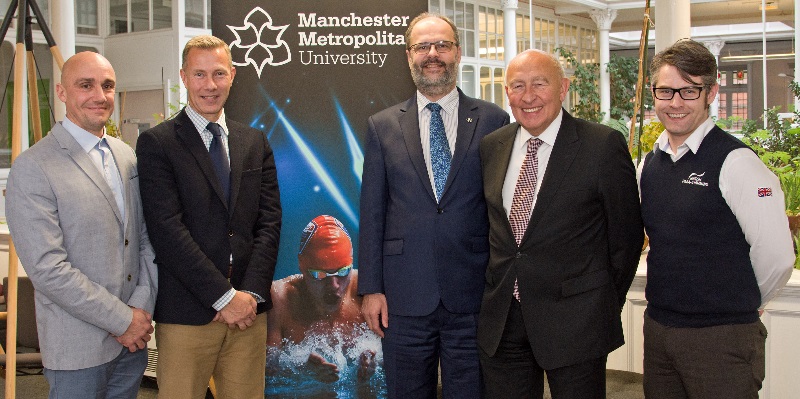 Maurice Watkins said: "I am pleased to have a Memorandum of Understanding (MoU) signed that will continue the strong working relationship that supports para-swimmers both based at the National Performance Centre in Manchester and across the country.
"Formalising the relationship by signing this MoU renews our commitment to working together and finding new and innovative ways of supporting our athletes to achieve their dreams."
Chris Furber, British Para-Swimming's National Performance Director, added: "British Para-Swimming remains committed to its vision of being the best performing nation at the Paralympic Games and we wouldn't be able to deliver that without being able to form brilliant partnerships like we have with Manchester Metropolitan University."
The partnership reflects the ambitions of all involved to develop and support world-class athletes in Manchester, including MMU Sport scholars Tully Kearney and Chloe Golding – who has recently been selected to represent Team England at the 2018 Commonwealth Games.
Manchester Metropolitan University's Performance Sport Manager, Jérôme Read, said: "This partnership will consolidate and continue the development of our swimming partnerships in Manchester.
"It will not only provide student athlete opportunities to compete but also extends prospects for our wider student and academic population with the potential to include volunteering and research with elite sport."