Academics are working on two projects to improve the education outcomes of children in the UK.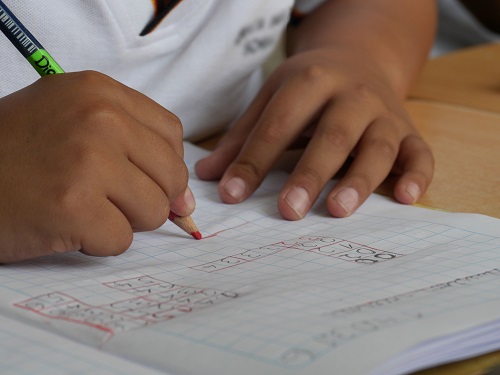 The funding has been awarded to two separate projects: one seeks to increase levels of maths attainment in schools through a different model of teaching. The other explores the troubling experiences of young people who find it difficult 'fit in' at school.
Using real-world contexts to improve maths understanding
Good maths education can set up a young person with essential skills for everyday life, and can improve their career prospects.
However, UK schools underperform when compared to other countries for maths attainment. Recent figures from the Programme for International Student Assessment revealed that the UK slipped from 26th to 27th place in the global league tables for maths performance in schools.
The Netherlands is one country that performs better than average in all subjects, and especially in maths. It uses a different model of maths teaching, called Realistic Maths Education (RME) - now used in 80% of its schools. RME differs from other forms of maths education. It starts with problem contexts, which students can imagine and relate to, such as introducing fractions through the concept of sharing a baguette.
Teaching involves supporting students to develop their informal models and visualise how mathematical processes work. This means that they have a variety of strategies for problem-solving, including problems they have never seen before – a crucial ability in the new-style GCSE.
Professor Yvette Solomon, from the Education and Social Research Institute at the University is using the £736k in funding she has received from the Education Endowment Foundation to trial the system across England.
"The RME approach is significantly different from the approaches often used in England in a number of respects," she said.
"We often focus too much on algorithmic approaches in England, and students just memorise rules without understanding. Students with good memories might pass exams, but many can't use their maths in novel situations. Many students mis-learn, forget or misapply the rules, and for them maths is just about failure".
Prof Solomon is working with the secondary mathematics team in the Faculty of Education, who have several years' experience of designing and developing RME materials. The team will train teachers to deliver a programme of RME lessons during Years 7 and Year 8 in 120 schools.
The project is being independently evaluated by Sheffield Hallam University, whose report will be published in summer 2021.
Odd: feeling different in the world of education
The daily struggles that some children face at school, where there is pressure to conform can be overwhelming. Feeling 'out of place' at school, while not always traumatic, can be troubling for those who experience it.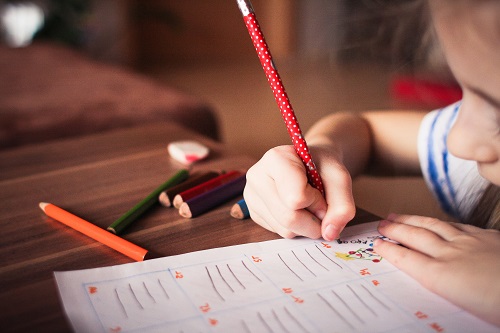 Figures from Young Minds suggest that three children in every classroom have diagnosed mental health issues. Data obtained from NHS Digital also suggest there has been a rapid rise in the number of nursery and primary school children who self-harm.
Rachel Holmes from Manchester Met has been awarded £294k by the Arts and Humanities Research Council to explore the impact it has on pupils.
The research recognises the ethical urgency of tackling the idea of difference in innovative ways, in response to the daily struggles some children face.
Many children struggle from the stigma of 'feeling different'
Through working with a primary school community, including parents/carers, staff and children themselves, the research will explore the concept of 'odd-ness': what odd means; what its value is and why this matters, what it tells us about ordinary, everyday encounters with one another, places and things.
"Many children struggle from the stigma of feeling different, and while the government has invested in promoting young the resilience of children and many schools celebrate difference, there are still issues for those who fall outside of educational and social norms," Rachel said.
"Our research aims to provide knowledge about odd-ness and its effects, as a way of engaging with and informing policy and contributing to the training of healthcare and education professionals."
Running for three years, the project will be carried out in collaboration with Becky Shaw, an artist and researcher from Sheffield Hallam University, Steve Pool a freelance artist, Amanda Ravetz, Research Professor in the Faculty of Arts & Humanities at MMU and Kate Pahl who is Director of the Education and Social Research Institute at Manchester Met.
Professor Richard Greene, Pro Vice Chancellor of the Research and Knowledge Exchange Directorate, said: "These projects are significant, not just in terms of the value of the funds they have been awarded, but also in terms of the potential impact they have on our education system.
"I congratulate our colleagues in the Education faculty for receiving these awards, and look forward to the outputs that their research will deliver."