ESRI academics have edited a special issue of Children's Geographies journal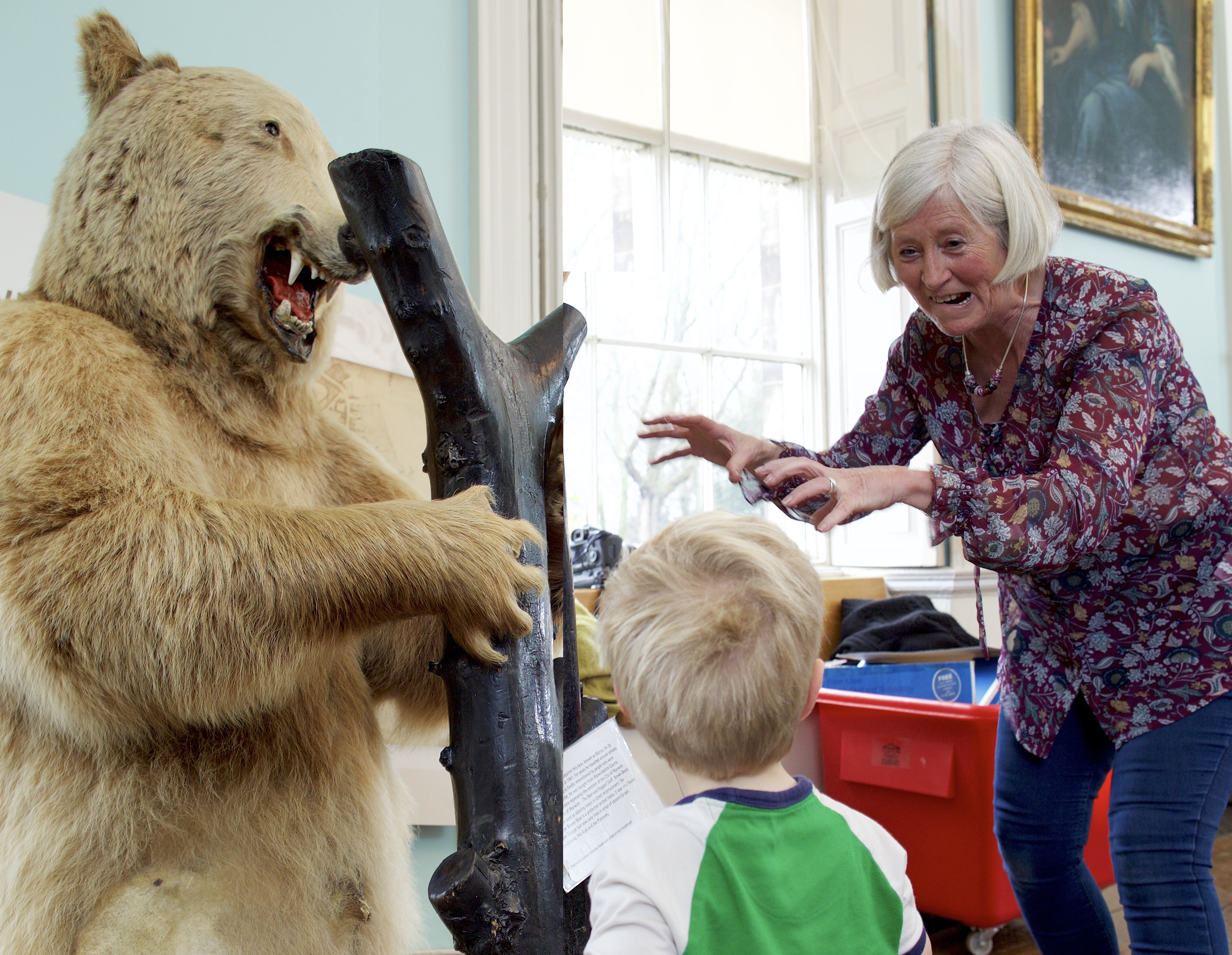 Education experts at Manchester Metropolitan University are investigating children's experiences of museums, and how museum professionals can best cater for early years audiences.
Together, the academics from the University's Education and Social Research Institute (ESRI) have edited a special issue of Children's Geographies. The issue, 'Young children's museum geographies: spatial, material and bodily ways of knowing', draws together articles and commentaries by researchers, and museum and gallery professionals working globally at the cutting edge of this research field.
The papers focus on what happens when children aged 0-8 years visit museums, what their experiences might be like, how the action can unfold, and some theories that are helpful for considering these kinds of events. In addition, the publication grapples with the practical implications of this research for museum learning professionals, families and teachers.
The issue's guest editors include Research Fellows Dr Abigail Hackett and Dr Christina MacRae and Rachel Holmes, Professor of Cultural Studies of Childhood. The fourth guest editor, Dr Lisa Procter, tragically passed away whilst the project was being completed, and the special issue pays tribute to her input and impact on this work.
Helping museum professionals
Dr Hackett said: "Children's Geographies was the perfect journal for the special issue, as the authors of the papers all share a concern with the role of materials, the body, movement and place in children's realities.
"These aspects of children's experiences of museums have thus far been under-theorised, and in bringing attention to them, we intend to both build on, contribute to and disrupt theory and practice with regards to children in museums. We hope that this special issue will act as an impetus for further thinking and collaborating."
In the last twenty years, learning in UK museums has gained a much higher profile, and become a well-established and dynamic field of practice. However, this has had the effect that young children in museums are thought of almost exclusively as learners.
Links with learning
Dr Hackett points out: "Whilst we do not contest that museums can facilitate children's learning, we are interested in approaches that might offer a less instrumental approach to interpreting what children do in museums and why museums might have meaning for children. These approaches might include a particular emphasis on place, the body, sensory experience and materiality, aspects of children's museum visiting that adults may struggle to codify, or represent, or rationalise."
By developing better theory and conducting more empirical research on what happens when young children visit museums, and how museums might be meaningful for children and families the team at ESRI intend to support and inform this growing area of practice within the cultural sector, both in the UK and further afield.
Dr Hackett adds "We hope that this special issue will act as an impetus for further thinking and collaborating between researchers and museum professionals. We look forward to seeing how children's presence in museum spaces could be further theorised, disrupted and reinterpreted by this field."