Professor Craig Banks features in a list of the most highly cited researchers in the world in 2018.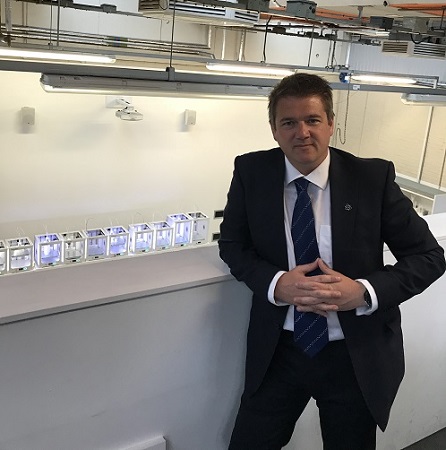 Now in its fifth year, the list by Clarivate Analytics identifies influential researchers as determined by their peers across the globe. It highlights those who have consistently won recognition through high citation counts over the past decade.
Professor Banks was named in the category of Cross-Field impact, which is has been newly introduced in 2018. Researchers named in this category have displayed substantial influence across multiple disciplines, through submitting papers in a number of different fields.
Professor Banks specialises in electrochemical and nanotechnology at Manchester Metropolitan University. He is also a member of the leadership team for the Advanced Materials and Surface Engineering research centre, and academic lead for PrintCity.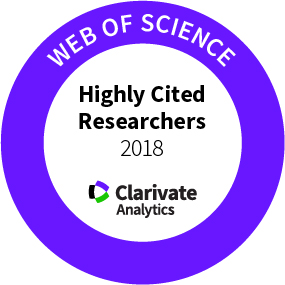 Professor Banks said: "I'm honoured to feature in this list of highly cited researchers – a list that includes 17 Nobel Laureates. My work at Manchester Metropolitan seeks to be both collaborative and innovative, both in terms of my research and my engagement with businesses through PrintCity. I am pleased that it is also being recognised amongst my peers and the research community at large."
Professor Richard Greene, Pro-Vice-Chancellor for Research and Knowledge Exchange at Manchester Metropolitan University, said: "I am very proud indeed that Craig has been featured on the 2018 list of Highly Cited Researchers, a particularly noteworthy achievement.
"It is clear that his work has not only a valued impact on the research community but also significant global influence, and for that he deserves our warm congratulations. Multi-disciplinary research is one of our growing areas of research strength here at Manchester Metropolitan, so it is terrific to see that Craig's work is already being valued externally in this area."
Annette Thomas, CEO of the Scientific & Academic Research group at Clarivate Analytics, said: "The Highly Cited Researchers 2018 list helps to identify the researchers who are having the greatest impact on the research community as measured by the rate at which their work is being cited by others, and that contributes so greatly to extending the frontier and gaining knowledge and innovations for society – contributions that make the world healthier, safer, richer, and more sustainable."