We take stock of some of the research highlights of the last calendar year.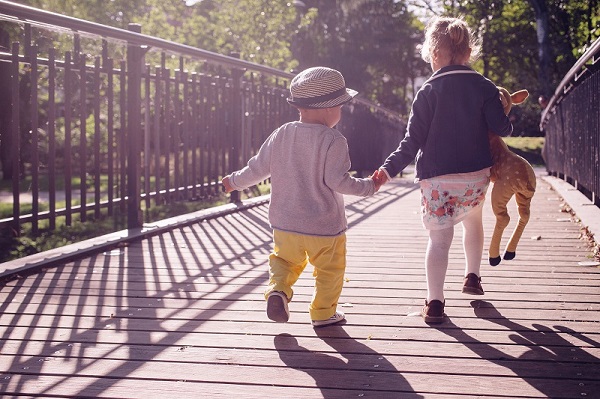 Each year the Oxford Dictionaries chooses a word or expression that it feels best reflects "the ethos, mood or preoccupations of the passing year". In 2018 they chose toxic – a term that has a number of connotations.
For many, toxic describes the nature of public debate about divisive topics such as Brexit. As part of the term 'toxic masculinity', it has been mentioned frequently as political events such as the Brett Kavanaugh case and the rise of the #MeToo movement highlight the ongoing inequity in gender balance. And in its most literal sense, the Skripal poisoning case and ongoing concerns about air and plastic pollution have meant that it has been in the minds of many over the past 12 months.
Looking back at our research highlights, it is clear that our academics have been producing work that taps into this public mood. But they have also produced outputs that have provide reasons for celebration – from marking an anniversaries for the suffragettes and the NHS, to tackling loneliness, rescuing Britain's high streets, and developing ways of helping people deal with long-term conditions.
January – helping people stop smoking, tackling climate change, and boosting arts equality
As people started the new year with a fresh set of resolutions, we learnt new tactics that researchers are using to encourage healthy behaviour. Professor Sarah Grogan has been using facial morphing software to examine how the impact of our habits age our faces. She said the technique is "simple, effective, and has a massive impact on people's motivation to change".
A new study was published in Nature Communication, which highlighted the work that tropical forests in Borneo do in fighting climate change. Researchers found that they remove carbon dioxide from the atmosphere, yet that worryingly, this role is under threat.
Two separate projects were launched to boost equality in the arts. Professor Amanda Ravetz led a Knowledge Transfer Partnership, which has developed an online system of validation that supports socially engaged artists. Elsewhere, Professor Gabrielle Ivinson launched a project to end the inequality in arts participation across England and Wales by helping organisations engage marginalised groups.
January also saw the launch of the first Europe-wide project to track the wellbeing of children as they grow up. Led by Prof Gary Pollock, the European Cohort Development project, will establish the design of a survey for children and young people from birth until the age of 25. This aim is to provide data to aid policymakers across Europe better decisions for their wellbeing.
February – ancient Neolithic tombs, the erotic power of cloth, and 'oddness' in education
Interrogating the idea of 'oddness' in education was the theme of a significant new project that was launched in February. Funded by the Arts Humanities Research Council (AHRC), the project explores what oddness means, what its value is and why this matters, and what it reveals about ordinary, everyday encounters between people, places and things inside school and beyond.
A project to explore an ancient Neolithic tomb in Wales also secured funding by the AHRC. Led by Dr Ben Edwards, the project will create an augmented reality experience of the Bryn Celli Ddu Neolithic passage tomb and landscape – one of the most important prehistoric monuments in northwest Europe.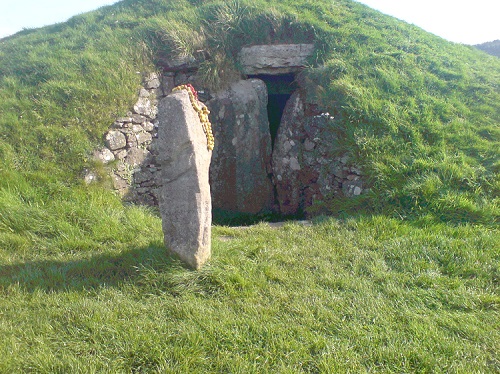 A new book was published that explores the erotic power of cloth and how it used to convey sexual an political messages in art and design. Edited by Alice Kettel and Lesley Millarm, the book demonstrates "how varied, subjective and intriguing the nature of cloth as erotic can be".
A new study into young people's experiences, conducted by youngsters themselves, revealed that poverty and social media can increase loneliness and make them feel anxious. Researchers collaborated with young people to produce a report that led to insights on the experiences of young people in Manchester.
Following the publication of a study into drug use, criminologists called for treatment services to adapt to changes in users who inject substances. A six-month study found that homeless users shun injecting drugs for smoking 'Spice', while those who engage in 'chemsex' are now routinely injecting crystal meth and mephedrone.
March – first Postdoc Fellowship from the BA, old age muscle wasting, and asking whether sea lions can dance
In March Dr Abigail Hackett became the first academic from the University to receive a Postdoctoral Fellowship from the British Academy.
Dr Hackett received £250,000 to analyse how children learn to communicate. Professor Richard Greene, Pro-Vice-Chancellor of the Research and Knowledge Directorate, said: "Dr Hackett deserves warm congratulations for winning this prestigious award for funding from the British Academy – in what is a first for the University.
"Her project combines innovative research that has the potential to impact on policy, with real-world public engagement. We look forward to her findings".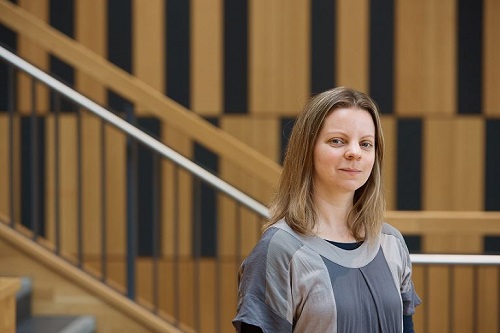 Staff and students came together to mark International Women's Day and the centenary since some women gained the right to vote. Dr Kate Cook took part in a BBC documentary on Emilene Pankhurst, and the Law School hosted a walking tour of Manchester with guest walkers sharing their experiences of women's movements in Manchester.
Two leading poets from the University were named in the world's top 10 women poets to read now. The Poetry Book Society Poet Laureate Professor Dame Carol Ann Duffy and Dr Helen Mort – both from the University's renowned Manchester Writing School – among the top must-read female poets in the world currently.
New research revealed that muscle wasting in old age is caused by a loss of nerves. Led by Professor Jamie McPhee, the research found frailty and disability caused by muscle weakening follows from changes in the nervous system, opening the prospect of reversing the condition in the future.
A separate study found that a stiff Achilles tendon is the reason why diabetics find it difficult and more tiring to walk. Observations from the study led by Professor Neil Reeves, who heads up the Musculoskeletal Science and Sports Medicine research centre, suggest pharmaceutical or physical activity interventions could be used to counteract the effects.
Dr Carly Jim designed a body map to identify the genetic condition neurofibromatosis type 1 (NF1), as well as differentiating between birthmarks and bruises to avoid cases of erroneously reporting abuse. The map will appear in new versions of childrens' 'red book' for parents and carers in Southern England.
Can sea lions dance? Dr Robyn Grant collaborated with composer Jingyu Chena as part of a pairing between composers and senior academics at the University. Ms Chen said: "Through this collaboration, I've been very excited to discover that my compositions can be helpful to scientific research.
"During my conversations with Robyn, I found out that sea lions might behave differently in response to different kinds of music - they may even dance – and therefore, to test this, I first worked on the rhythmic elements in my piece, creating three different speeds so that we could see if the sea lion would bob her head in different ways. The final composition 'Sea Lion Motion' for oboe, percussion and violin, is an artistically free response to the three rhythmically different areas in the sea lion study."
April – paranormal activity, the UK's first age-friendly city, and philosophy in prisons
In April, researchers from Manchester School of Architecture secured a grant to help make Greater Manchester the UK's first age-friendly city region. They embarked on a project to help local areas understand what housing they have and where older people are living, to help inform what housing an ageing population might need in future.
Health in older age was the topic of two new pieces of research published in April. Academics led by Dr Gladys Pearson found that swapping just one hour of sitting every day for even the most moderate of exercise could significantly boost older people's health.
A separate study found that urinary incontinence in later life is a common health problem that can negatively impact sexual health. Lead author Dr David Lee said: "While not life-threatening, UI is associated with social isolation, depression and reduced quality of life, and sexual health and satisfaction are increasingly recognised as positive indicators of quality of life and emotional well-being in older people".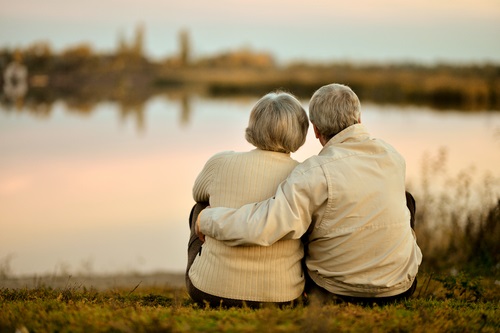 Do you believe in paranormal activity? Researchers found that people who are more conscious about the risks around them are more likely to believe in the paranormal. A study published in Psychological Reports found that higher mental toughness protected people against the tendency to inflate risk within everyday life. Such people were therefore less likely to believe in the paranormal.
Research from Dr Kirstine Szifris found that philosophy has a life outside the academy. Dr Szifris held regular sessions on Descartes, Aristotle, Plato and other thinkers with inmates in prisons. She found that profound philosophical debate helped tackle macho inmate culture and aid rehabilitation.
With footfall on high streets dwindling, we heard of a number of store closures over the past year. For researchers at Manchester Metropolitan, the slow speed at which local councils and businesses have adapted to businesses is partly to blame. Together they put published a blog on five ways to tackle Britain's struggling high streets.