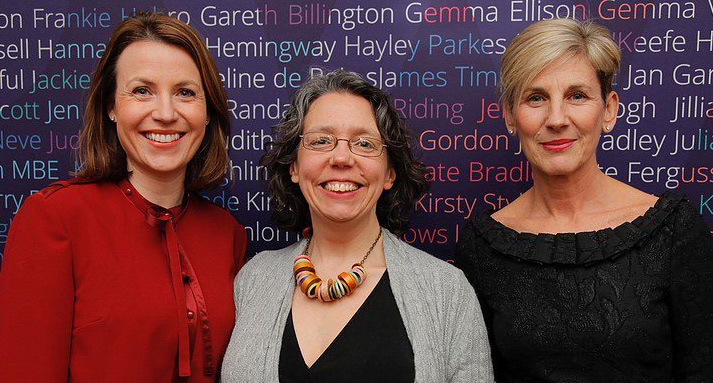 A Research Fellow at Manchester Metropolitan's Business School has been shortlisted in the 2019 Northern Power Women Awards.
Helen Woolnough is nominated in the "Innovation" category for her work on the innovative Generating Routes for Women's Leadership (GROWL) Project.
GROWL, which was developed by Helen and colleagues in the Sylvia Pankhurst Gender and Diversity Research Centre, helps organisations and business leaders to understand the processes that are obstructing women's progression and retention in leadership roles.
Helen said: "It is an honour to be shortlisted for a Northern Power Women Award alongside so many inspirational women across the region.
"The nomination is a recognition of the fantastic work we have been able to undertake thanks to the development of our GROWL Toolkit. We have been able to put organisations in dialogue with research evidence and better practice, while embedding them in a learning network so they can deepen their understanding of the challenges in their own organisations."
Now in its fourth year, the Northern Power Women Awards attracted more than 900 nominations across 10 award categories, which cover areas such as Transformational Leader of the Year to Innovation Award, which was introduced last year to showcase the creativity and original thinking that comes from the North.
The nominations were shortlisted and assessed by 60 judges ranging from independent business owners to senior executives from large multi-national organisation such as Clare Burles, Beccy Barr, Jacqueline de Rojas CBE, Mike Blackburn OBE, Chris Maguire and Helen Pidd.
Simone Roche MBE, founder of Northern Power Women said: "The number of nominations we received this year demonstrates the outstanding talent we have in the North of England. It was an extremely tough job for our judges and I didn't envy them having to make the decisions. Huge congratulations to our shortlisted nominees, I'm looking forward to celebrating with them all at the ceremony!"
The award ceremony takes place at Manchester Central on March 9.