Dr Kathryn Simpson analyses the next steps in Britain's exit from the European Union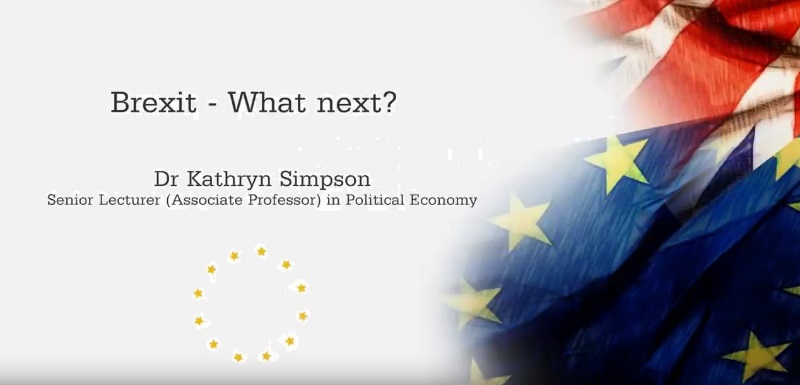 Following a historic week in British politics which saw the UK Prime Minister's plan for leaving the EU rejected, Dr Kathryn Simpson, Associate Professor in Political Economy at Manchester Metropolitan, analyses the potential next steps in the Brexit process.
Dr Simpson was speaking to an audience of staff, students and external partners as part of the Contemporary Issues in Economics and Policy seminar series led by the Future Economies Research Centre at Manchester Metropolitan and Her Majesty's Revenue and Customs (HMRC).
The partnership sees a series of monthly seminars delivered by the University's academics at the HMRC offices in London and repeated at Manchester Metropolitan University's Business School. Each seminar addresses an issue of importance in the contemporary world of political economy and is designed to foster national debate.