Professor Julia Rouse in nominated as a North West and Isle of Man finalist in the 2019 Director of the Year Awards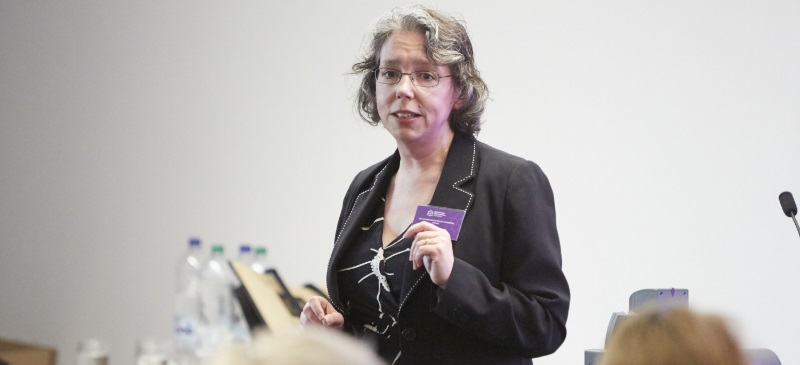 A Professor at Manchester Metropolitan's Business School has been shortlisted in the 2019 Director of the Year Awards.
Professor Julia Rouse is nominated in the North West and Isle of Man "Inclusivity" category for her work on the innovative Generating Routes for Women's Leadership (GROWL) Project.
GROWL, which was developed by Professor Rouse and colleagues in the Centre for Decent Work and Productivity, helps organisations and business leaders to understand the processes that are obstructing women's progression and retention in leadership roles.
The shortlisting is further recognition of the impact of the project following Helen Woolnough's nomination in the Northern Power Women Awards.
Professor Rouse said: "I am delighted to be shortlisted for a Director of the Year Award alongside so many inspiring leaders from across the North West and Isle of Man.
"Inclusivity is at the heart of the GROWL project and it is fantastic for this to be reflected at such a high profile awards ceremony."
The finals of the Director of the Year Awards attract some of Britain's top business talent and recognises exceptional leadership and good governance.
Open to directors across the business spectrum, the occasion brings together the winners from across the UK to determine who is the 'best of the best' in British business.
The awards are judged by a panel of experts and senior figures from both the Institute of Directors (IoD) and across the wider UK business community.
The award ceremony takes place at The Hilton Deansgate in Manchester on April 4.