Professor Neil Reeves and his team have received a prestigious award for their work on a smart, pressure-sensing shoe insert that reduces diabetic foot ulcers in high-risk patients by 71%.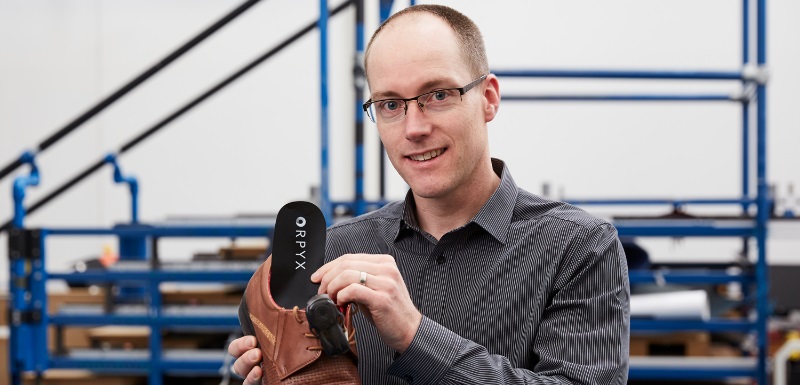 Neil's team were bestowed the 'Paul Wilson Brand Repetitive Stress Award' for their clinical trial testing an innovative smart insole system (Orpyx SurroSense Rx device) measuring foot pressure and feeding this back to the patient, at the 15th annual meeting of the Diabetic Foot Study Group of the European Association for the Study of Diabetes, held in Berlin.
The research team – which includes Dr Caroline Abbott and Katie Chatwin - tested the smart insole system system on clinical trial participants with diabetes who have a high risk of developing foot ulcers, and found that it reduced the incidence of foot ulcers.
At the end of the 18-month long study, the team discovered there was a 71 per cent reduction in re-ulceration in the group using the early warning foot pressure system compared to a control group using a non-alerting system.
Members of the public will be able to see the device in action at the hands-on events called 'Best Foot Forward' at the Manchester Science Festival on 22 October. More info here.