Siemens, Bosch Rexroth, Autodesk and Airbus explore the digital revolution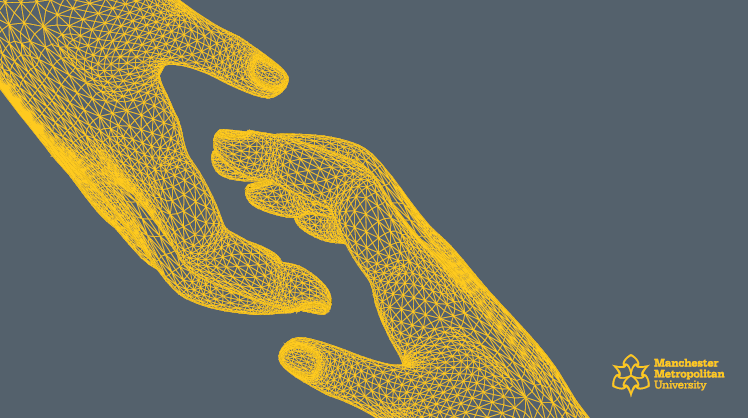 Some of the world's biggest businesses — such as Siemens, Bosch Rexroth and Airbus — will gather at Manchester Metropolitan University later this month to discuss and advance the digital revolution known as Industry 4.0.
The University's own PrintCity is hosting 'Industry 4.0 in Action', a day of talks, panel discussions and networking opportunities centred around how the internet and connected devices are already transforming the way we live, work and do business.
The event will enable students, researchers and members of the public to explore potential graduate opportunities, to find out what skill-sets big companies are looking for in an increasingly digital market, and to discover what working for these innovative companies is like.
Interact with renowned researchers in technology and business from Manchester Metropolitan, and with representatives from leading companies, all of whom are at the forefront of using new digital tools to boost business and improve everyone's daily lives.
Hear from a panel of industry experts how their companies are engaging with Industry 4.0, and how we can train talent for the new technology landscape.
Keynote speaker and panellist Janette Kohte, who is the 'Internet of Things' Solution Architect at BoschRexroth, will share her unique experiences and knowledge of digital industry.
Meet representatives from PrintCity, Manchester Metropolitan's dedicated advanced 3D printing and digital manufacturing hub, which can produce virtually anything through additive manufacturing, and is open to both researchers and industry.
As well as Siemens, Bosch Rexroth and Airbus, there will also be representatives from Dell, Rolls Royce, Autodesk, Digital Catapult, Emerson, and more.
Discover the Manchester Fuel Cell Innovation Centre, Manchester Metropolitan's new £4.1m facility dedicated to developing green, clean, accessible power from hydrogen, and helping businesses and regional government to utilise it.
Also represented at the event will be the GM Cyber Foundry, a £6m cyber security scheme that will protect Greater Manchester's small and medium-sized companies against malicious computer attacks.
The Cyber Foundry is a collaborative task force of cyber security researchers from Manchester Metropolitan and the universities of Manchester, Salford, and Lancaster – and is due to be launched later this year.
Dr Carl Diver, who leads Industry 4.0 at Manchester Metropolitan University, said "Manchester was the birthplace of the first industrial revolution, which changed the world forever and kick-started modern society as we know it. We are making sure that the city is at the centre of this new exciting digital revolution, Industry 4.0.

"Researchers at Manchester Metropolitan University are working tirelessly to harness the power of internet connectivity and cutting-edge technology to make businesses smarter and more efficient – boosting productivity, strengthening the economy and creating an easier world for manufacturers and consumers alike."
"We're at the forefront of exploring the potential of emerging innovations, from advancing cyber security and developing emission-free hydrogen power, to 3D printing bespoke products that can be manufactured efficiently anywhere in the world and developing smart connected sensors that can prevent production lines from breaking down."
The event is open to anyone who is interested in Industry 4.0, whether you are from business, industry, academia, or a member of the public. It will take place on 28 January in the John Dalton Building.
'Industry 4.0 in Action' will be live-streamed on Facebook on this link.