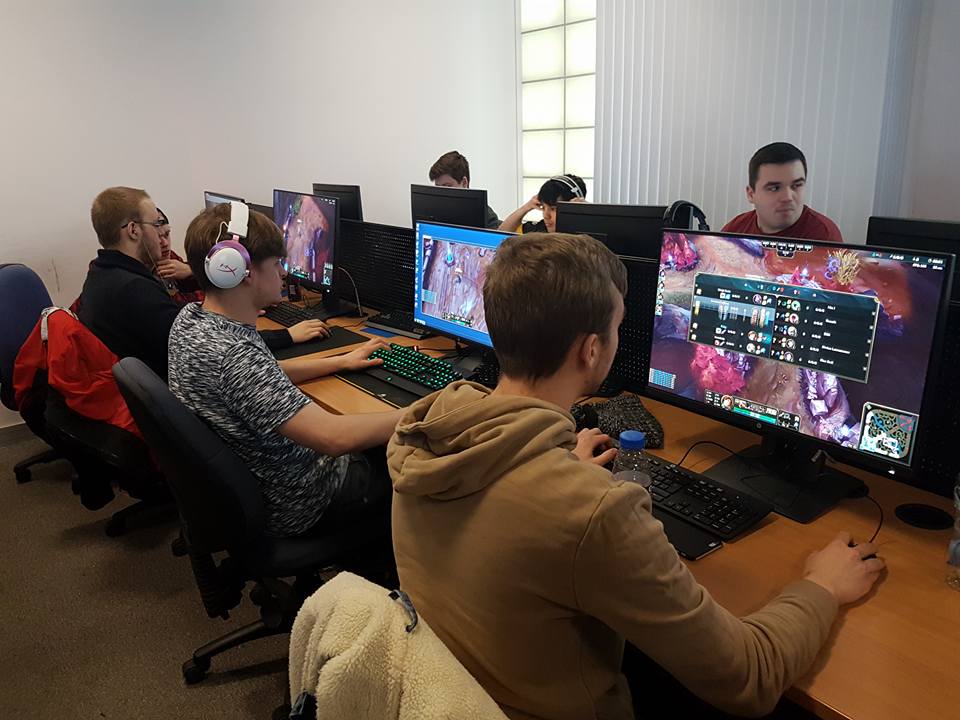 Manchester Met Gamers in League of Legends Tournament


Students from Manchester Met have recently been involved with organising and participating in a series of highly successful eSports tournaments. Second year student, Mitchell Carey, founded HMD Games in October 2016, with the goal of growing the eSports community in the UK and beyond. Wanting to involve his fellow students, Mitchell began initial plans for a League of Legends event in November 2016 and managed to pull together the first leg of the tournament in just three weeks, attracting over 30 competitors, and with the winners named as Manchester Met team, Doodle Squad.
Following the success of this, work began immediately on organising a second tournament for February 2017. Word had spread and on this occasion, over 50 gamers took part, including students from Manchester Met, University of Manchester, and even a semi-pro team, Rewind Gaming. The final came down to a battle between earlier winners, Manchester Met's Doodle Squad, against University of Manchester's Benchevs. With time cut short on the day, the final was completeted online a few days later and streamed to viewers, with Benchevs emerging as the champions on this occasion.
We look foward to seeing continued success for our students in this exciting field and and wish Mitchell well in HMD Games' plans for future explorations into VR eSports.