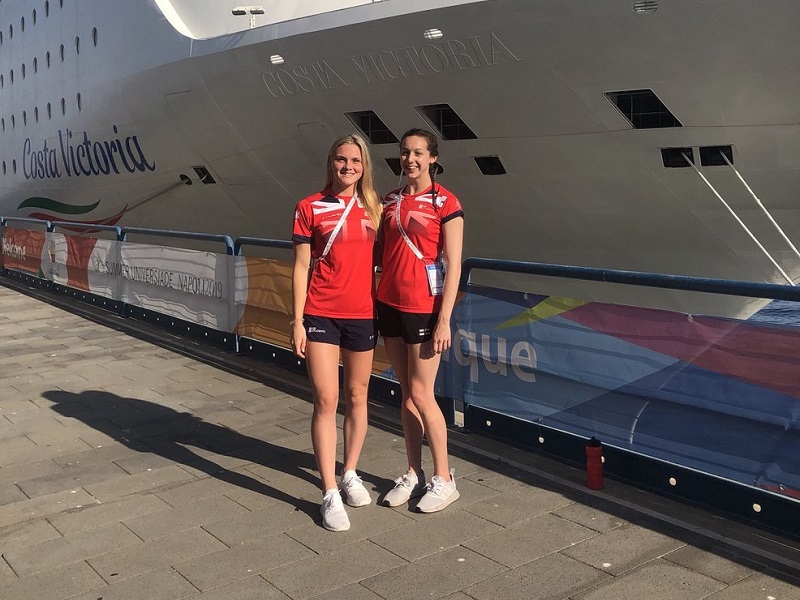 Seven of Manchester Metropolitan's student-athletes have returned from Naples after a successful 2019 World University Games.
Swimmer and Manchester Met Sport Scholar Chloe Golding finished the 200m backstroke with a bronze medal on day two of the competition. Her time of 2:09:57 places Golding fourth in Europe and 12th in the world for the event this year. Golding also represented England in the 2018 Commonwealth Games on Australia's Gold Coast.
Fellow Sport Scholar Katie Matts joined Golding as one of the 14 swimmers representing Great Britain at the games and finished sixth in the 200m breaststroke.
Five of Manchester Metropolitan's men's water polo team also headed to the Italian city for the 30th year of the competition – also known as the Summer Universiade – and finished ninth as part of the England team.
Graduating MMU Sport Scholar, Dan Paddon, who recently led England's water polo team at an exhibition match at Manchester Aquatics Centre against Scotland, was the highest goal scorer in the team, bagging 12 goals across the competition.
Manchester Met's men's water polo team has also just been crowned BUCS (British Universities and Colleges Sport) Team of the Year at the BUCS Sports Awards.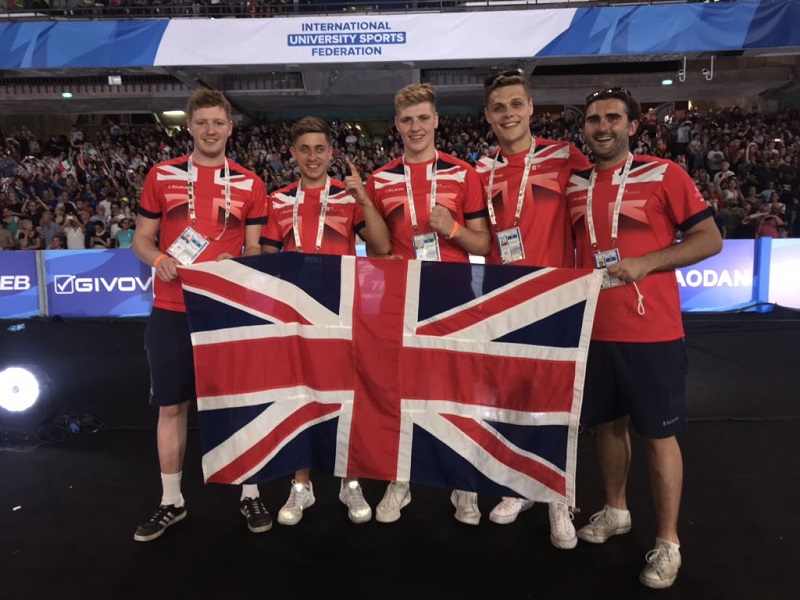 Global stage
Cameron Brodie, MMU Sport's Performance Sport Assistant, said: "It was great to see so many Manchester Met student-athletes perform with distinction out at the World University Games in Naples last week. Both the swimmers and water polo players put in so much effort day in, day out, and it was brilliant to see them have the opportunity to test themselves on a truly global stage.
"None of the success in Naples would have been possible without the support of the City of Manchester Swim Team, City of Manchester Water Polo Club, Stockport Metro Swimming Club and also the academics who have been so understanding of the demands of our athletes.
"We look forward to building on this success and performing well at the next World University Games in Chengdu, China, in 2021."
The international University Sports Federation organise the World University Games every two years and is widely recognised as the second largest multisport games in the world after the Olympics.
The competition took place from July 3-14, with more than 10,000 of the world's best student athletes from more than 150 countries taking part.