Manchester Metropolitan have become the first university in England to launch a new tool measuring student welfare and wellbeing in sport.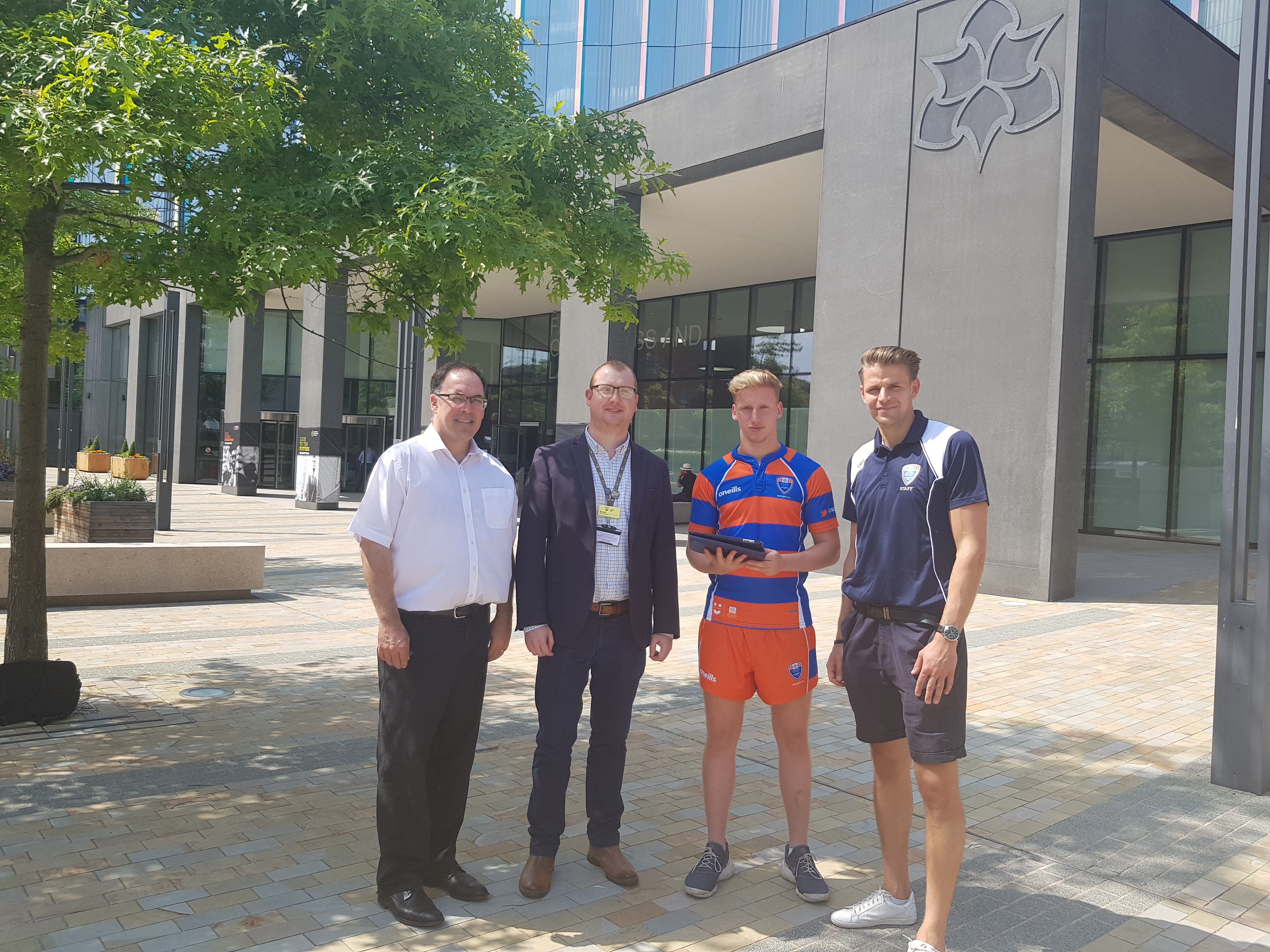 The world's first Professor of Duty of Care in Sport, David Lavallee of Abertay University, created the Sport Census in response to Baroness Tanni Grey-Thompson's review of this high-profile area for the Department for Digital, Culture, Media and Sport last year.
Baroness Grey-Thompson recommended that Duty of Care be measured via an independent survey measuring support for sport participants and giving equal voice to all stakeholders in the system.
Hundreds of athletes, coaches and club participants from over 40 sports teams at Manchester Met have completed the confidential and easy-to-use online tool, evaluating support provided to them over the past year in areas such as mental health, diversity, injuries and balancing education and sport.
Results are calculated across each specific area, allowing an information dashboard to be created, quantifying the results and providing a means for users to track trends.
Prof Lavallee said: "The most important aspect of sport is the people involved, whether they are taking part, coaching, refereeing, administering, volunteering or involved in some other capacity.
"Recent years have seen various safeguarding and bullying issues come to light and this can have a huge impact on levels of trust. If students start to lose trust in sport, they lose the benefits that come with it.
"I created this tool to give everyone involved a voice as there is a need to add light, not heat to this area. It's not about public league tables or data, it's about hearing the student voice so that organisations can take informed action."
Baroness Grey-Thompson added: "It is really important to objectively listen to all the different voices that combine to make up a successful sports team or programme. It shows a level of confidence that the University has in how they are able to move forward. The work of Professor Lavallee in this area is ground breaking and will help to bring about a positive change'.
Callum Jones MMU Sport's Performance Sport Officer commented: "As a department we view the welfare of all of our participants as the foundation for any positive sporting experience. Alongside our desire to develop the sporting offer at the university, we understand the increased demands put on our athletes and coaches, and therefore the support that they need.
"Whilst exploring this under-researched area it was refreshing to come across Professor Lavallee's anonymous and independent Sport Census. This allowed us to quantify particular areas of focus for our initiatives concerning athlete's wellbeing. The plans to use the Sport Census as a foundation for collaborative working across the university sector in these areas is particularly ground-breaking and essential in my opinion. It has been great working with such an experienced individual in this area in Professor Lavallee throughout this year to consider ways to improve the student sport experiences."
MMU Sport will continue to progress their duty of care for all participants utilising the tool alongside various initiatives and processes, across the upcoming academic year.