The University will help the North West to get the most from basketball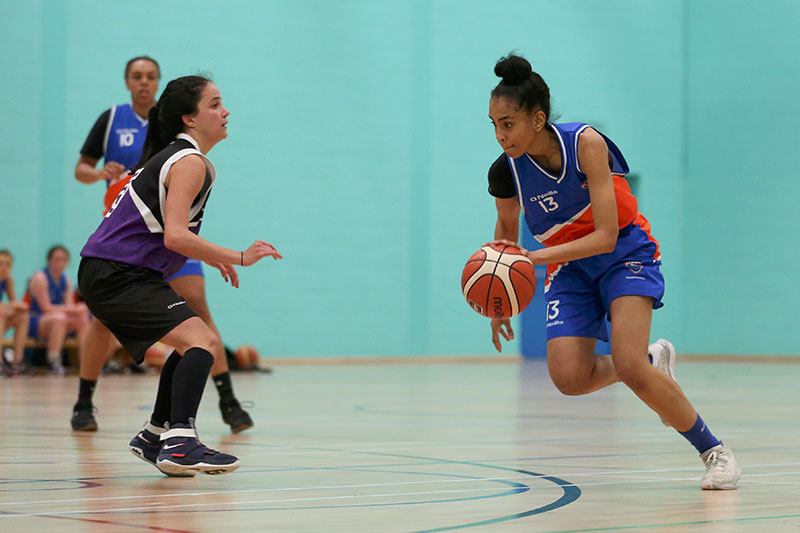 Manchester Metropolitan University has been appointed one of Basketball England's Talent Hubs to help the North West of England to get the most from basketball.
The initiative, announced today (September 25) aims to reform the sport's Talent Pathway so it is more inclusive and player-led.
Manchester Metropolitan will host the hub for the North West, providing support to clubs and local league providers, as well as hosting workshops on coaching, officiating and sports science.
The University will also host Basketball England's Aspire Programme, which is aimed at basketball players between the ages of 11 to 15 who have been part of the Basketball England Talent pathway and provide them with quality coaching.
Opportunities
Callum Jones, High Performance Sport Officer for MMU Sport, said: "Manchester Metropolitan University's offer for basketball has progressed massively in recent years and we are very proud to be partnering with Basketball England in delivering the Regional Hub programme.
"Internally we have four men's teams alongside our women's team with both genders competing in the British Universities and Colleges Sport Premier divisions for the sport, whilst on the participation side our Campus League and Active Campus session continue to grow in popularity.
"In partnership with Manchester City Council, GLL and Manchester Magic basketball club, the University has also taken on the operational control of the only Women's British Basketball League team in the region, the Manchester Mystics.
"Working with local professional clubs, the University has extended its student coaching provision to school outreach programmes and community sessions, as well as continuing its support for Manchester Magic basketball academy.
"The Hub for basketball will include opportunities for students from courses such as: Physiotherapy, Nutrition, Event Management, Sport Journalism, Sport Science, amongst many others, and having them gain these invaluable practical skills and experience in a performance sport environment will have significant impact."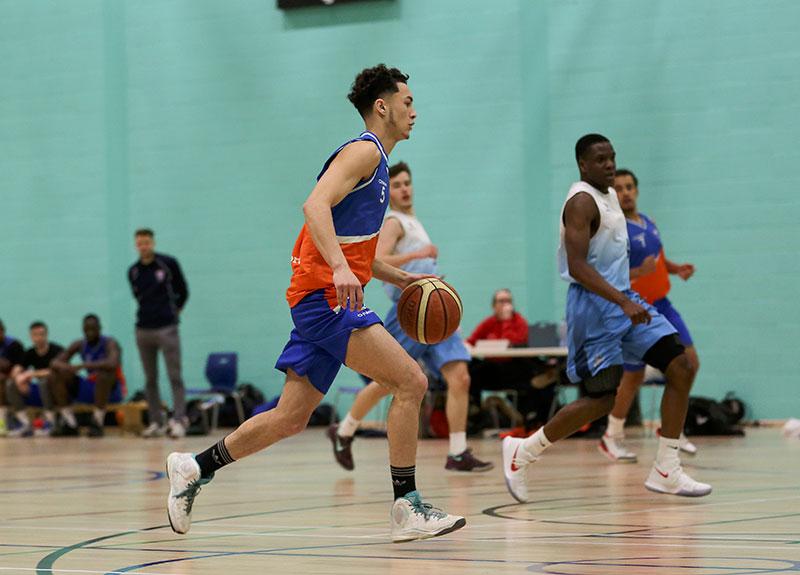 Employability
As well as benefitting young players within the Talent system, the initiative will also help clubs, players, coaches, officials, volunteers and partners, and will host development sessions to offer chances for others to participate in the sport.
They will be supported by a team of students at the University with leadership and support from Basketball England's Regional Talent Managers.
Students will also get the opportunity to benefit from work experiences that will increase their employability upon graduation.
Priority
Stewart Kellett, CEO at Basketball England, said: "This is a top priority in our strategic plan, 'Growing Basketball Together'. Today we're taking a giant step forward linking grassroots basketball to world-class regional environments to nurture talent and become more competitive in international competition over time.
"This is a fundamental building block for our Talent system to support young people as well as clubs and coaches to achieve their dreams through basketball with the creation of Regional Talent Hubs.
"Basketball relies so much on our voluntary clubs and the education sector and today's announcement is an opportunity for all involved in the game. Attracting support, expertise and resources from our university network and clubs which can nurture talent locally and regionally is something to celebrate."
Development
Charlie Ford, Basketball England Talent Programme and Pathway Manager, added: "Today is a landmark day in the execution of our strategic plan for Talent. Our Hub partners will provide valuable resources to the sport and help to integrate and enhance the player pathway.
"In addition, the students within each hub team will get the opportunity and benefit from work experiences that will increase their employability upon graduation.
"The hubs will not only provide support for Talent but will also host development sessions, participation events whilst also linking with leagues and clubs to boost the local infrastructure of the sport."
Basketball England has formed partnerships with seven universities and one club across eight regions.