Sports scholar Anelia Afsar has her sights set on the Olympic Games in 2020
Criminology student and sports scholar Anelia Afsar has become British Taekwondo Champion at the Kyorugi National Taekwondo Championships 2019.
Afsar competed in the advanced senior women's event against six other athletes and after three convincing wins walked away with the gold medal, winning her final match 21-11.
She secured her quarter final fight with an 18-8 win and in the semi-final fight her opponent forfeited the match in round two, which she was winning 25-0.
Afsar has won countless medals all over the globe, including Open and International Open Championships in London, Sweden, Belgium, Serbia and Berlin.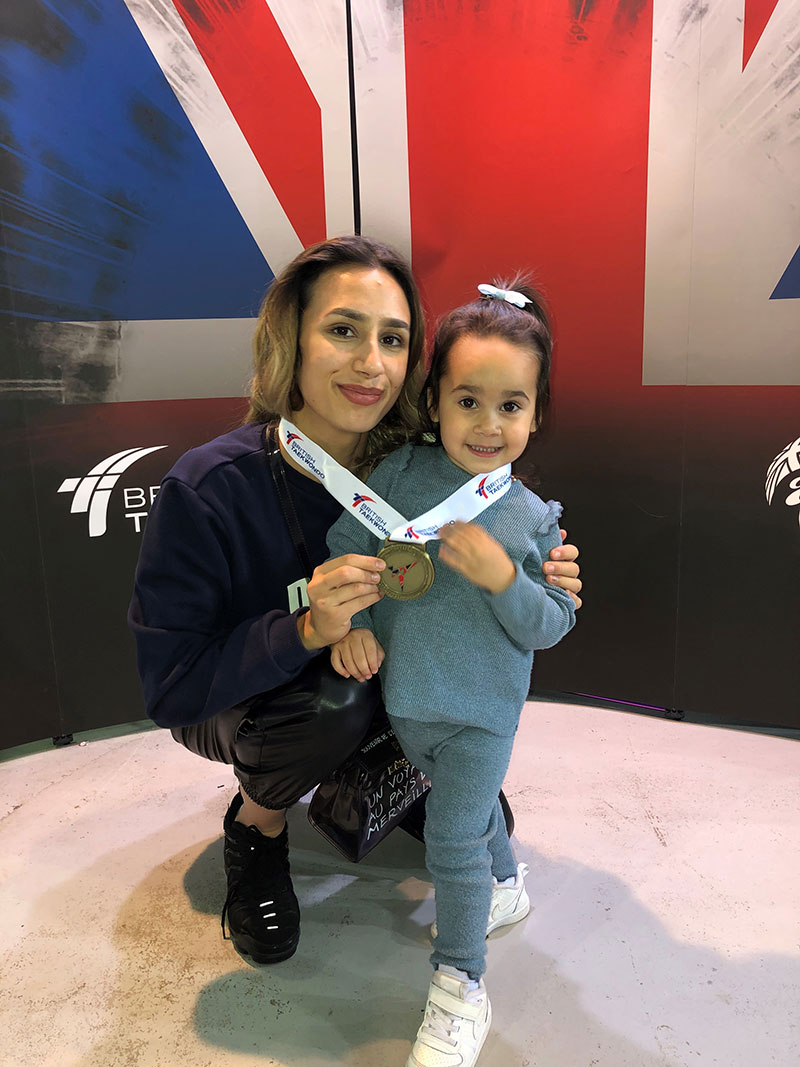 She said: "It feels amazing to win! It's my fifth British national championship win, so it was really important for me to retain the title.
"I had three fights to win at the competition – a quarter final, semi-final, then final. I won all three pretty confidently and felt strong throughout the tournament.
"I travel to the South Asian games at the beginning of December, so winning this competition gives me a great deal of confidence ahead of this. If I win gold at the South Asian games, I will earn my place at the Olympic qualification tournament, where I will try to win myself a place at the Olympics in Tokyo next year."
The event was held at the National Cycling Centre in Manchester, November 9 and 10.
You can find out more about our sports scholarship programme here.