Swim England Winter Champions and Pride of Sport award for Man Met students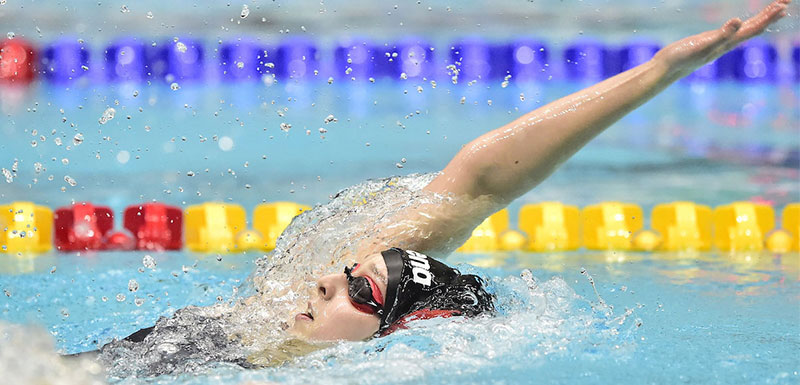 Students and alumni of Manchester Metropolitan University have been making waves in and out of the pool.
Five of the University's sports scholars and students have won a haul of medals at this year's Swim England National Winter Championships.
Current scholar and sport and exercise science student Emily Peck won silver in the 18 years and under category of the 100m backstroke, 50m backstroke and 50m freestyle races.
She also reached the final of the 200m freestyle team race, where the City of Manchester Swim Team placed seventh.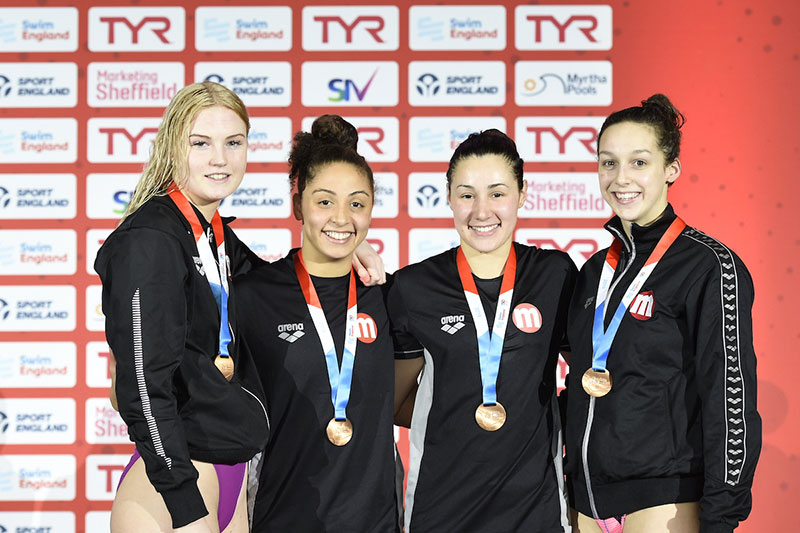 Peck also joined former sports scholar Chloe Golding to win bronze in the 200m medley relay and fourth in the 400m relay with the City of Manchester Swim Team.
Golding, who has her eye on the Summer Olympics in Tokyo next year, also won gold in the women's 100m backstroke with a new personal best of 57.84 seconds. She also won gold in the 200m backstroke for the third consecutive year – four seconds clear of the silver medallist. The result places her in the top 15 in the world.
She also placed fifth in the 50m backstroke final.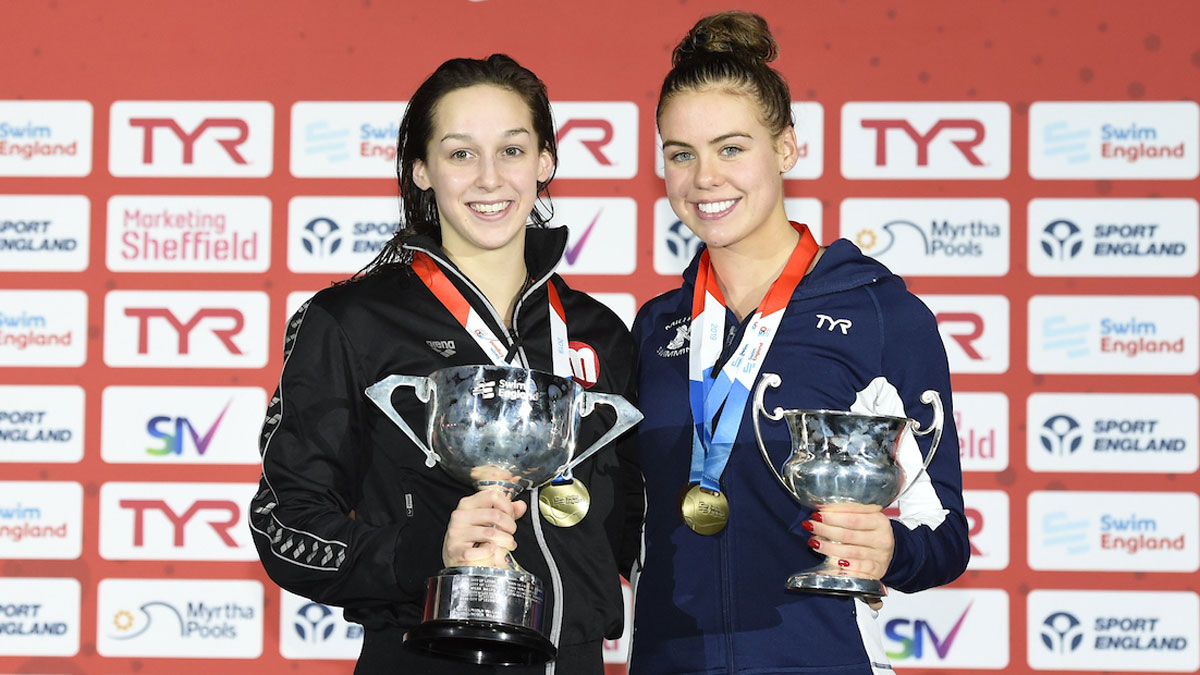 Mathematics student and sports scholar Neil Wylie joined three other teammates from the City of Manchester Swim Team to win silver in the 200m medley team race, the 400m freestyle team race, and bronze in the 200m freestyle team race.
Wylie also reached the final of the 100m butterfly where he placed seventh and the 200m freestyle where he placed ninth.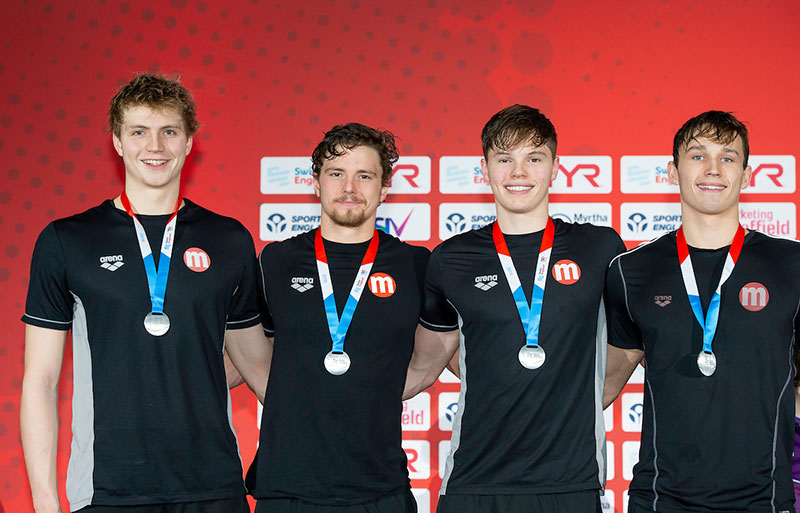 Student James Bilbao also swam well over the weekend, winning silver in the 18 years and under category of the 200m breaststroke, beating his personal best by 1.5 seconds.
Alumnus Tom Paine reached the final of the 400m individual medley and came ninth.
Pride of Sport awards
Out of the pool, former sports scholar and three-time para-swimming world champion Tully Kearney has been honoured with the Disability Award at this year's Daily Mirror Pride of Sport awards.
The prize was awarded to Kearney for her dedication, commitment and sacrifice to swimming despite years of painful injuries and setbacks.
Kearney was presented the award by professional basketball player and Love Island star Ovie Soko.
On Twitter she joked: "Totally Ovie-whelmed to receive the @PrideofSport Disability Award 2019 from @OvieSoko – what a legend!"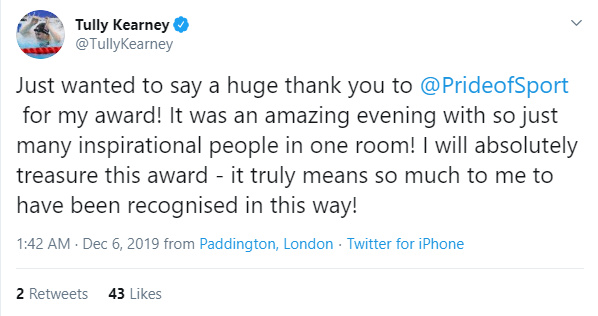 Kearney was born with cerebral palsy and when she was 13-years-old, was diagnosed with generalised dystonia – a progressive neurological condition, which can cause uncontrolled and painful muscle spasms.
She excelled at swimming and won many national medals including becoming a four-time world champion at the IPC World Swimming Championships in 2015, but only a year later Kearney suffered significant progression in her condition and had to withdraw from the Paralympic Games in Rio de Janeiro.
Following this, Kearney had to learn to swim again and with help from the University's sports scholarship programme returned to elite racing in 2018 winning gold and bronze at the European Championships.
Speaking to Met Magazine last year, she said: "In my year out of the pool, I lost everything – all my funding and places to train, but the scholarship give me all of that back and I'd have never got back to where I am now without it."
Kearney also won three gold medals at the Para Swimming World Championships in September 2019.