MCR Met Moves allows staff and students alike to earn great prizes for simply getting active. Whether it's playing sport, doing a fitness class or walking to University, every little step helps. With Wooly hats and Chilly's bottles now up for grabs, it's time to get active and get earning.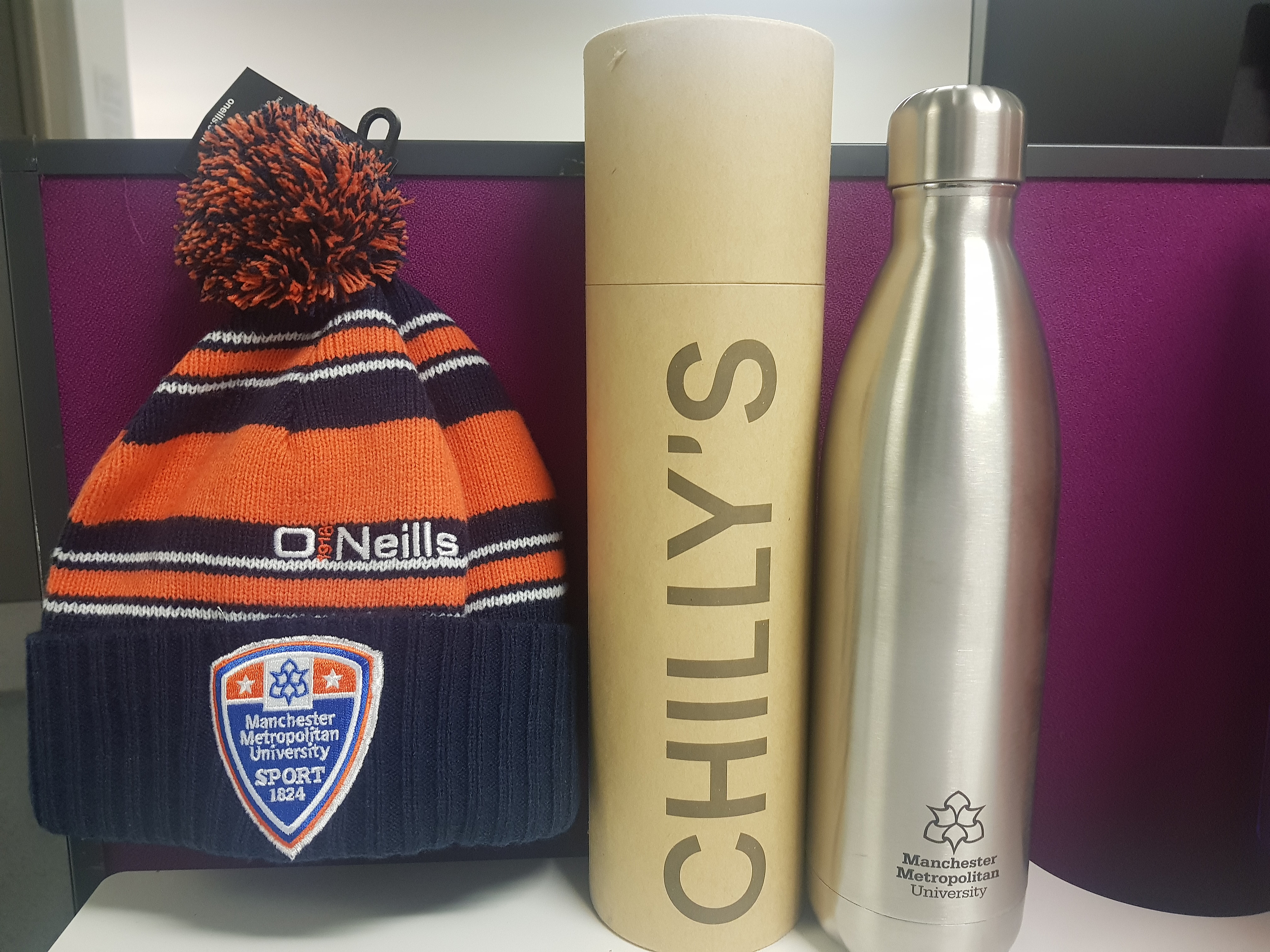 Out in the cold
The dark, dreary days that often accompany us throughout winter can be cause for many to reduce or even give up the time they spend exercising during the month. A pre-university spin class is much less appealing when opening the blinds has little effect on the level of light in your bedroom and a walk to class doesn't quite have the same charm through torrential rain and gale force winds.
But what if you were rewarded for your efforts? What if you could compete with friends and getting active earned you great prizes?
Well MCR Met Moves allows for just that with rewards such as free coffees, branded clothing, study accessories and much more, available for simply getting active in whatever way suits you. The programme tracks steps through an app or a smartwatch, which are turned in to points you can redeem for prizes on campus.
Any activity, whether it's Active Campus sessions, fitness classes or walking between lectures, will earn you points towards redeeming items.
In with the new
The MCR Met Moves reward catalogue is ever expanding with new goods often popping up and this term is no exception. Wooly MMU Sport bobble hats to keep you warm, as you brave the reliably unreliable Mancunian weather, have been added along with Man Met branded Chilly's bottles. The 75ml bottles are perfect for keeping drinks cool at the gym or warm on your morning commute. So, what are you waiting for? Get active and get earning!