Partnerships » News »
News |
Thursday, 10th January 2019
Join our free online course for trainee teachers
Preparing for Teaching. Our free online course starts Monday 14 January.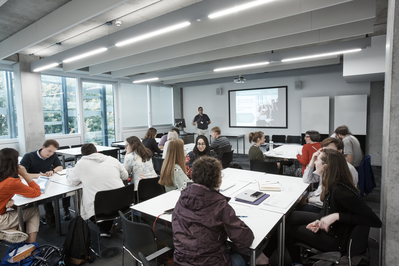 Manchester Metropolitan University have developed a three week course where students preparing for teacher training can learn from senior lecturers in Education at the University to gain the knowledge and skills needed in the classroom.
Preparing For Teaching is suitable for anyone considering teaching as a career.
Senior Lecturer in Education Ellie Overland said: "The course will help you to think about teaching in a different way to how you have done in the past. Allowing you to make the transition from being a learner, to being an educator yourself."
"We work with a huge number of education partners, including primary schools, secondary schools, colleges, and specialist settings. We know exactly the sort of things that you need to consider before applying to teacher training."
This free online course will cover:
What makes a good teacher and can teaching be 'measured'?
How teachers manage behaviour in classrooms
Experiences and further research to gain an understanding of different school structures
How to develop an action plan to take the first steps into a career in teaching
The deadline to join this course is Sunday 13th January.
Please click here to join the online course and for more information.