News |
Friday, 22nd March 2019
One month left to join Team Orange
Join today to receive the special discounted entry fee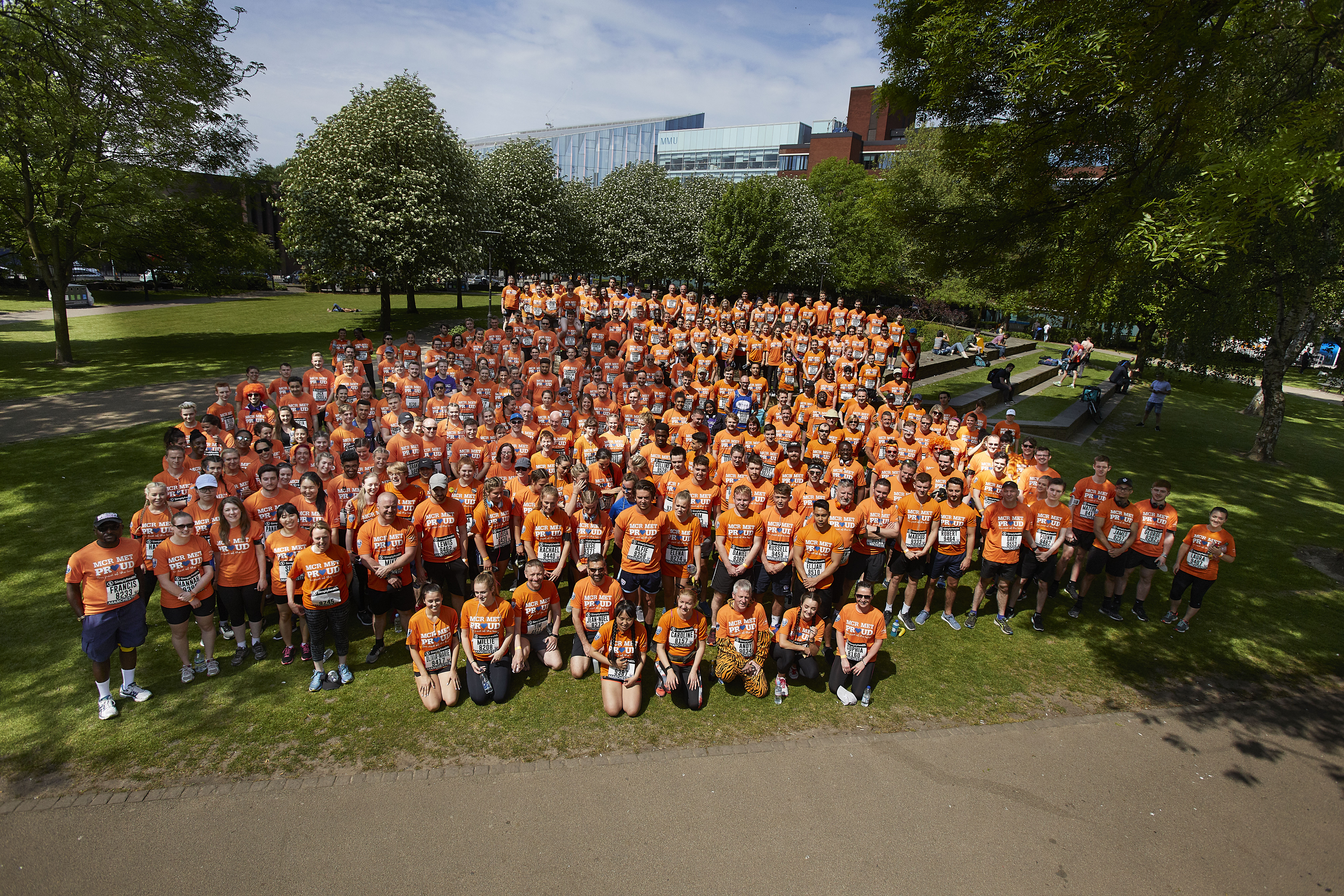 There's only one month left to sign up to join Team Orange in the Great Manchester Run with a special discounted entry fee.
And remember, all students are able to pay for the run on their Met card – all you have to do is visit the MMU Sport office at 99 Oxford Road before 19 April.
Hundreds of staff members, students and alumni have already signed up to join the team on Sunday 19 May, but we want our wave to be bigger and better than ever and know there's so many more of you that have that #McrMetProud spirit to get you around the 10k track.
We have recently updated our 10k webpage with a variety of plans to help prepare yourself to complete the run – there are five plans to choose from, starting at introductory and going all the way to our challenger plan.
You can also read the latest blog post from last year's fastest Team Orange runner Tom Hindmarch, who tells us his top tips for getting prepared, or you can get a bit of inspiration by reading the 10k tales from some of our Team Orange members.
Not only can students sign up for the special discounted entry fee of £20, there are also some other great benefits of joining Team Orange:
Discounted physio and sports massage sessions at the Movement Unit
Access to free training plans and jogging clubs on campus to help you set your own pace and get you run ready
Special drop off zone on run day – making sure your belongings are kept safe during the run
'I'm part of Team Orange' run day t-shirt
You can also sign up to be a Team Orange First Generation charity runner, and if you raise £100 or more for the University's First Generation scheme you will qualify for free entry to the run.
So what you waiting for? Dust off those running shoes and join Team Orange today!
If you've already signed up for the run, we'd love to hear your 10k tale and what's motivated you to sign up to Team Orange, whether you're a first time runner, running for charity or trying to set a new personal best. If you'd like to share your story and inspire others, you can contact the team at internalcomms@mmu.ac.uk.