News |
Thursday, 25th April 2019
Zone Out Week is back!
Tuesday 30 April – Friday 3 May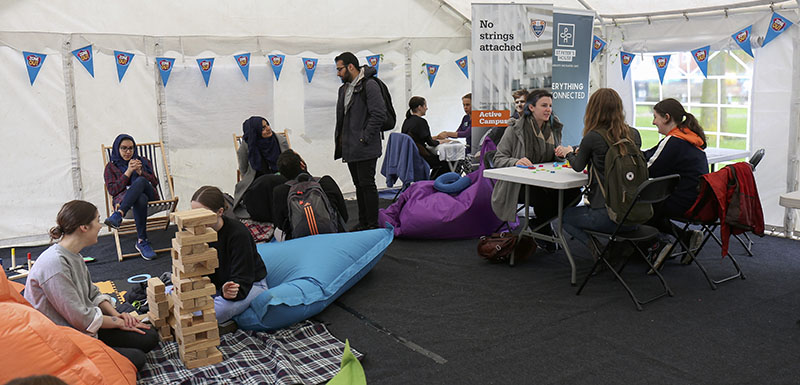 MMU Sport are hosting a week of activities in collaboration with partners across the University to help students unwind and de-stress during exam time.
Zone Out Week returns for a third year with even more activities on offer for students, including:
Free breakfasts
Hand massages
Ping pong and jenga
Guide Dogs
Pizza and sushi making classes
And much more!
The Zone Out tent will again be in All Saints Park between Tuesday 30 April and Friday 3 May, with all-day drop-in activities, games and a book corner, as well as free exam essentials and fruit for students. There will be also be Zone Out hubs in the Business School and Brooks Building.
Sport Development Manager, Darren Waldron said:
"After listening to student feedback we've had a re-vamp of Zone Out Week to ensure students really benefit from the activities on offer during what can be a very stressful time of the year. And we're working with MetMUnch on the pizza and sushi making classes and expect there to be a lot of interest."
Get involved
There are lots of fantastic activities taking place during the week – make sure you Zone Out Week timetable so you don't miss out!