News |
Thursday, 16th May 2019
Initiative to keep student skills in region gets funding
Work placements and projects to help build employer partnerships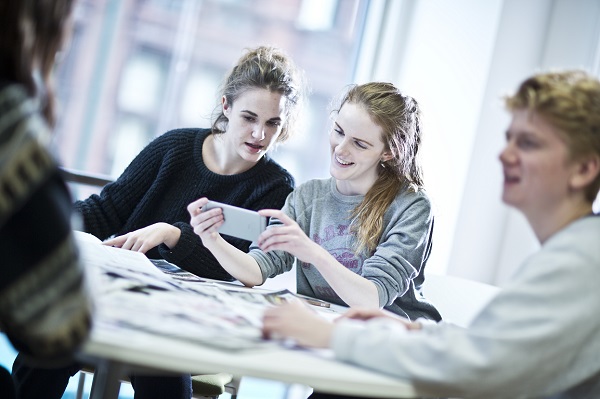 A ground-breaking initiative designed to raise student aspirations and increase employability prospects has been awarded grant-funding by the Office for Students (OfS).
The Graduates for a Greater Manchester initiative is focused on making better alignments in the employability of students and the regional skills development strategy, specifically in the technical & creative digital sectors.
Graduates for a Greater Manchester is a collaboration between Manchester Metropolitan University and the University of Manchester, with partnership support from Manchester City Council, Greater Manchester Combined Authority, the Greater Manchester Local Enterprise Partnership and Skills Hub, Manchester Digital, Sharp Futures, both universities Students' Unions and the Higher Education Careers Services Unit.
Incorporating activities, such as placements and live projects, into the taught curriculum of all undergraduate programmes, the initiative is one of only 15 to get a share of the £5.6 million fund allocated by the universities regulator for projects which are designed to boost opportunities for graduates who seek work close to home.
Opening up opportunities
Nearly half of graduates nationally choose to study and work in the area where they grew up, but opportunities in some regions are limited due to uneven regional productivity and variable local labour markets.
Those who study and work at home are more likely to be from the most disadvantaged backgrounds, are often less mobile, and therefore less likely to secure graduate-level work away from their local area.
Current evidence shows that students who move away from home to study or work are more likely to find highly skilled employment compared to those who stay in their home region.
To help redress this imbalance, the OfS has awarded grants to projects at 15 institutions – all successful entrants to the first Challenge Competition launched last year.
It focuses on the third term of courses and gives students the opportunity to gain additional credits, skills and experience by working on the live projects with local businesses, strengthening their progression on the programme and giving them a practical insight into workplaces.
This work at Manchester Metropolitan constitutes the University's Third Term Programme, a key part of the Student Centred Curriculum, which will change the way the University structures and delivers undergraduate programmes, placing the student at the heart of curriculum design.
The OfS grant is worth £290,000 over a three-year period.
Stephen Boyd, Director of Careers and Employability at Manchester Metropolitan said: "Graduates for a Greater Manchester is an ambitious and innovative partnership between the two Manchester universities, and has the potential to significantly improve the career prospects of local graduates at each institution. It is designed to address the skills gaps in the city, particularly within the digital sector, facilitate graduate opportunities for local students and challenge many of the barriers these students face.
"We're delighted that the project has been chosen by a national panel of experts to receive this funding. It will benefit around 1,300 students over the three-year duration of the project, improving the prospects of those students who often find themselves disadvantaged in the graduate jobs market, many of whom live in Greater Manchester, by working in partnership with local SMEs particularly in the creative, digital and tech sectors."
Forging partnerships
The OfS believes that with this funding, universities can forge partnerships with employers to ensure that better use is made of local graduate skills. In doing so, these grants will help to level the playing field for graduates who choose or need to stay close to home, enhance local economies, and help drive social mobility.
Nicola Dandridge, chief executive of the Office for Students said: "There is an outdated assumption that the typical student experience involves moving far away from home to study and work. This is not true for a large number of students and graduates, and we know that, whether by choice or circumstance, many stay in their home towns.
"Graduates should not have to move to London to get good jobs. It is essential that those who stay in their home towns and cities can enter high-skilled work and are not locked out of the graduate labour market.
"This funding will help universities and colleges find ways to remove barriers to local graduate employment, broaden the choice for those local graduates, and help ensure that students are getting the right skills to enter rewarding work. It's good news for graduates, universities and local employers in search of highly-skilled, work-ready graduates."