News |
Monday, 20th May 2019
Congratulations to Team Orange for making us #McrMetProud
More than 350 runners took part in the Manchester 10K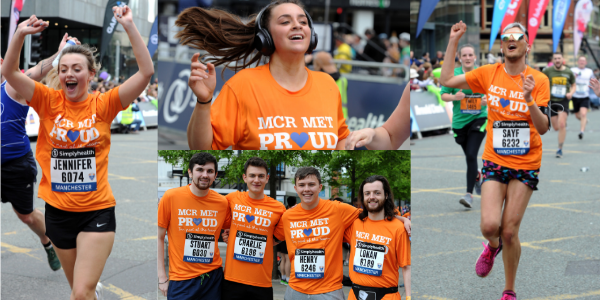 A big congratulations to all the staff, students and alumni who represented Manchester Metropolitan at the Great Manchester Run as part of Team Orange.
More than 350 University runners took part in the 10k and whether you were running, jogging or walking, we hope you feel very #McrMetProud for getting over the finish line.
All of our runners did amazing, but a special congratulations goes to Team Orange's fastest male and female runners:
Francis Donnelly (alumni) – 00:37:01
Sarah Hudak (student) – 00:40:01
We are currently putting together the best video and photo highlights from the day to share with you, so please send your Team Orange moments to internalcomms@mmu.ac.uk if you would like your content to be included.
Whether supporting or running, thank you to everyone that came and made it a fantastic day.
Bring on Team Orange 2020!