News |
Thursday, 30th May 2019
Meet the Graduates – Ned Poulter, International Business
"After following up the connections I made at a networking event, I was offered a graduate role"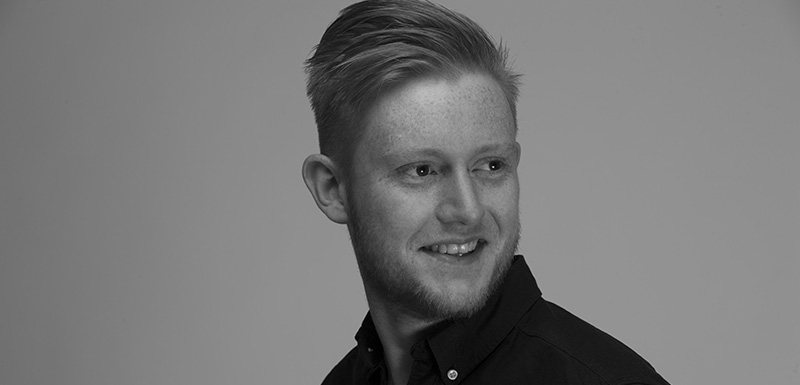 Did you know that we have over 290,000 alumni living across the world, with a further 10,000+ new graduates joining the community each year?
So who better to share advice about making the most out of your student life and great opportunities to support your career than our graduates who have already been there and done that!
The Alumni Relations team caught up with Ned Poulter, who graduated with First Class Honours in International Business in 2010, to find out how he made the most out of his time at Manchester Metropolitan and what he is doing now.
"I chose to study International Business as the programme is quite a broad subject and, in my second year, I undertook a digital marketing module which I really enjoyed. It was through this that I realised how creative business could be something that would allow me to balance my creative side and my business acumen.
"I obtained a placement through the Careers and Employability Service, and moved to London to work as a marketing intern for Warner Bros. supporting their theatrical releases across Europe, Middle East and Africa. At this time, digital marketing within the film industry was still very much in the olden days, so it was a great time to understand what huge and exciting potential lay ahead. The placement helped to enhance my knowledge and understanding of the sector, as well as fuel my ambition to develop my independent learning outside of the curriculum. I was lucky enough to work alongside a Canadian guy named Kelly Bennett – who has since gone on to become CMO of Netflix! He was a great mentor throughout my placement and often freed up his time to provide additional support for my interests and allow me the chance to discuss what I was learning about digital marketing with him. Following my time at Warner Bros. my eyes were pretty squarely focused on pursuing digital marketing for my career.
"When I returned to campus for my final year, I selected more marketing-focused modules and made a concerted effort to stay in touch with my colleagues and the network I'd developed during my time at Warner Bros. I also took the time in my final year to get involved in the Northern Digital scene, attending free networking events in and around Manchester, meeting local businesses to help me understand their needs and attending a networking day with agency owners that my tutors had arranged. After one such event organised by my lecturer, I was offered a graduate role at PushON, a local online marketing agency."
After working for PushON in Manchester and Quirk (now Mirum) in London, Ned moved to Copenhagen to work for Miinto – a fashion startup. From there he made the leap into self-employment, co-founding AvitaDigital before launching Pole Star Digital, a digital marketing consultancy, in 2015.
"I started Pole Star when I moved back to my family home from Copenhagen. It was an interesting and exciting time – living and working in a single room in my parents' garden, sleeping on a sofa bed and working from my laptop. After the first year, I moved 'home' to Manchester due to its growing reputation as a digital hub and rented a desk space, before I moved to our current location in Spinningfields and hiring a small team. We now work with a variety of companies, both small and large, predominantly focusing on social media, strategy, training and consultancy.
"We recently won awards for 'Best use of Social Media' and 'Best Small Agency' at the Northern Digital Awards earlier this year, which makes me really proud. We will be looking at our own branding over the coming year and starting to refresh our brand and focusing on our positioning – it's about time we started doing some marketing for ourselves!"
Ned's top tips are:
Be open to finding your passion – passion drives everything
Read everything you can – books, blogs and everything in between
Employers are often very friendly and approachable, so don't be afraid to attend networking events in the city – use the ones the Careers and Employability Service organise to build your confidence
"I'm still in contact with many of the friends and connections that I made at university and there's a lot to be said about the ethos here of self-determination and ability to graft – I truly think this runs through Manchester Met students and helps them to be successful graduates."
Thanks for taking the time to share your story and top tips, Ned.
You can also read more stories from our graduates on our Alumni webpage.