News |
Friday, 21st June 2019
Accessing Student Hubs over the summer
Our Student Hubs are getting a refresh for the 2019/20 academic year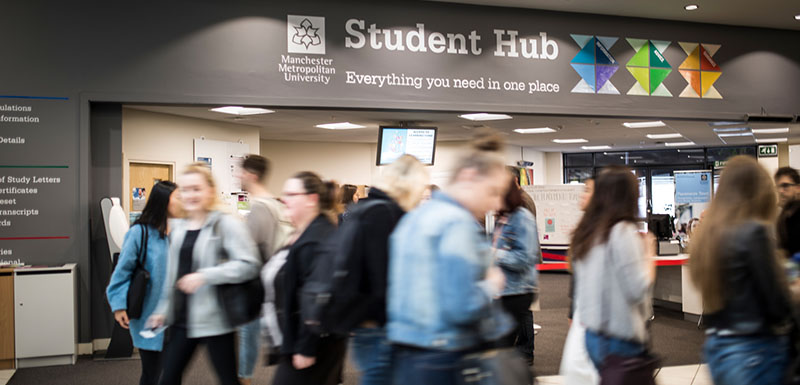 We are proud of our partnership with students and we believe that working together is the best way to ensure you can fulfil your potential at Manchester Metropolitan.
During the 2018/19 academic year, you told us about the changes you would like to make to our Student Hubs and how they could better support your success. Following this feedback, we are taking our Students Hubs into the 21st century with a fresh look, fresh tech and fresh approach to delivering services for the new academic year.
While these exciting changes take place, some of our Student Hubs will operate in temporary locations from Monday 24 June:
Brooks – room 3.89
Business School – room 1.23
Geoffrey Manton – room 104
The Student Hub in the John Dalton building will remain open as normal.
Some of our specialist support services will also operate from temporary locations during this period including:
Please get in touch with your local Student Hub via email studenthub@mmu.ac.uk, call 0161 247 2747 or visit the 'Find a Student Hub' webpage for the latest information about these services.
If you need to contact the Disability Service or the Counselling, Health and Wellbeing Service during this time, the reception desk will be located in the Business School Pod 1.01D (on the first floor, adjacent to the IT drop-in suite room 1.20).
The Counselling, Health and Wellbeing 'Open Door' drop-in service will continue to be available Monday to Friday between 1:00pm and 2:00pm, but you will need to contact the service on 0161 247 3493 in advance to find out where it will take place.
There are lots of exciting changes to look forward to with our Student Hub refresh, which you can see in our video:
We will keep you up to date on the progress over the next few months.