News |
Wednesday, 31st July 2019
Top tips to reducing your single-use plastic waste
Did you take the Plastic Free July challenge?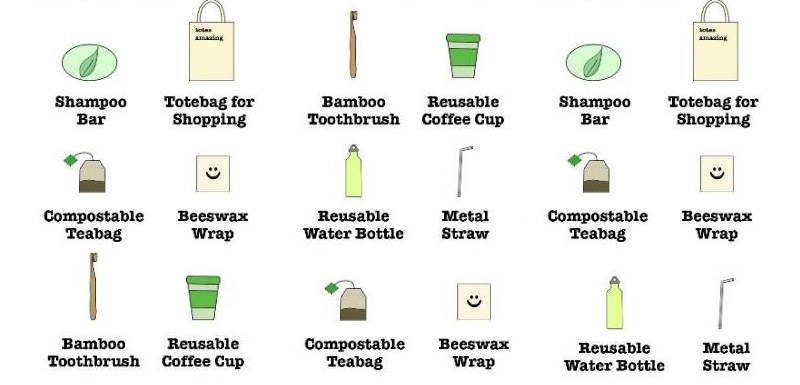 Last month, we encouraged students and staff members to get involved in Plastic Free July and be part of the solution to plastic pollution. We kicked Plastic Free July off with an article on five top tips on how to reduce single-use plastic.
Manchester Metropolitan has been independently ranked as one of the greenest universities in the UK, as well as being part of the #PlasticFreeGM campaign to take action to reduce avoidable single-use plastics – and we're always looking for new ways to protect our planet.
Here is a round-up of the fantastic ideas we received as comments and tweets on how to reduce plastic waste:
"I have a bamboo toothbrush, in the Eighth Day have a good stock of these. It's very good, felt a bit strange compared to a plastic toothbrush at first but now I'm used to it and will continue to use these."
"For toothpaste we use Truthpaste. It comes in a glass jar, and it's really good. My dentist said as long as a product has fluoride in it, it will do a good job."
"I carry a metal straw with me to avoid using plastic ones. They are super cheap on Amazon and come in a cute bag." (or at The Union MMU Shop has them)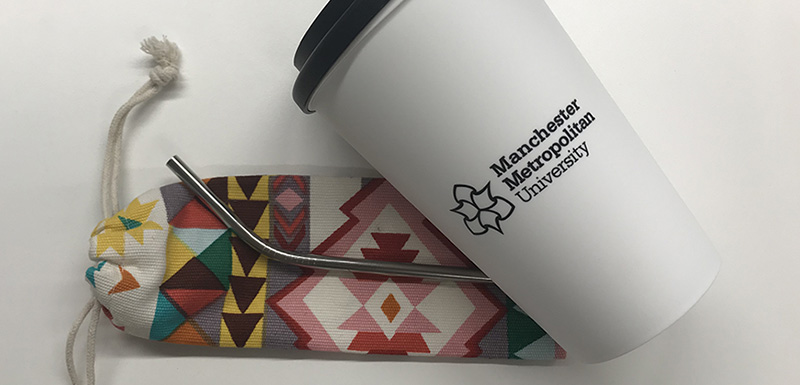 "I've switched to SPLOSH cleaning products this month. Highly recommended"
"The only cleaning fluid we use now is white vinegar. We use it on all surfaces - it is cheap and does the job brilliantly. We refill bottles we already have with it."
"Clipper tea comes in an unbleached, plastic-free, non-GM tea bag, some organic and all fairtrade or ethically sourced"
"Something I've started taking small paper bags to the supermarket. This really helps with the loose things, like bread and fruit, as frustratingly a lot of supermarkets still only provide small plastic bags!"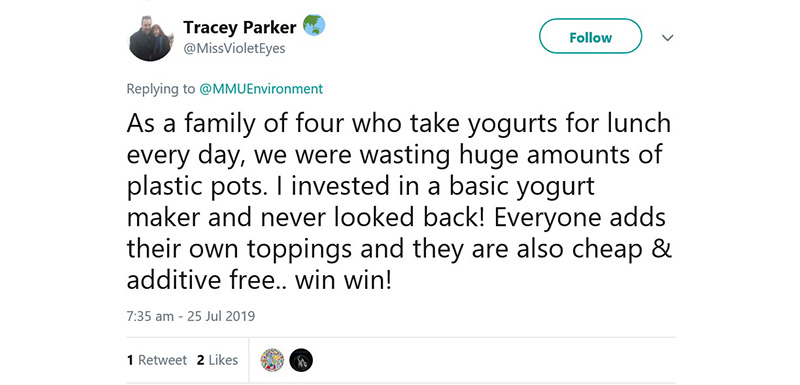 Although the month is over, you can still make a difference – get in touch with our Environment team to find out more.