News |
Thursday, 15th August 2019
A-level results are in – welcome to our new students!
Your exciting Manchester Met journey starts next month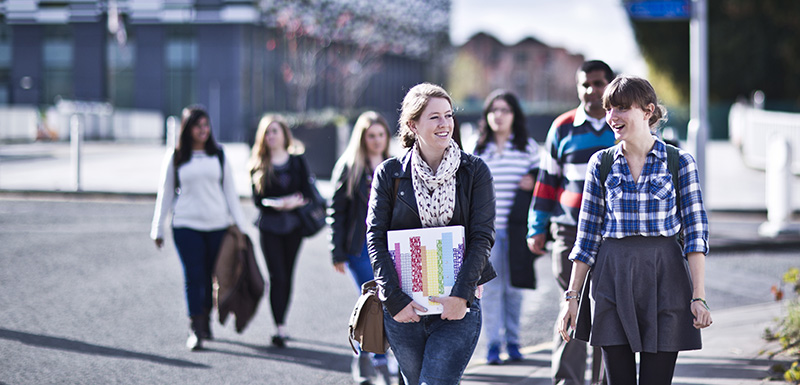 After lots of hard work and months of waiting, A-level results day is finally here. Congratulations on your results and welcome to Manchester Met!
With only 32 days until the start of the new academic year in September, we're looking forward to welcoming our new and returning students to the University.
Hopefully by now, you should have received confirmation of your place – meaning that you're one step closer to an exciting new life as a member of the Manchester Met community.
Head over to our welcome website
To help make sure your first few days at the University are as smooth and enjoyable as possible, there's a few things you need to do before you arrive on campus – our welcome website has a useful checklist to help you get set up and ready for the year ahead.
Our welcome events calendar is packed full of fantastic activities for you to get involved in to help you meet new people and settle into University life. You can even join your online student community and get talking to classmates on your course before the start of term.
Keep up-to-date with Student Life
Throughout your time with us, Student Life is your home for everything Manchester Met. It's full of useful information and will keep you up-to-date with all the latest University news.
Over the coming weeks, we'll be sharing even more exciting stories about the University – so watch this space and check in with Student Life every day!