News |
Thursday, 29th August 2019
Manchester Metropolitan celebrates Pride in style
Astronomical numbers of staff, students and alumni join in the celebrations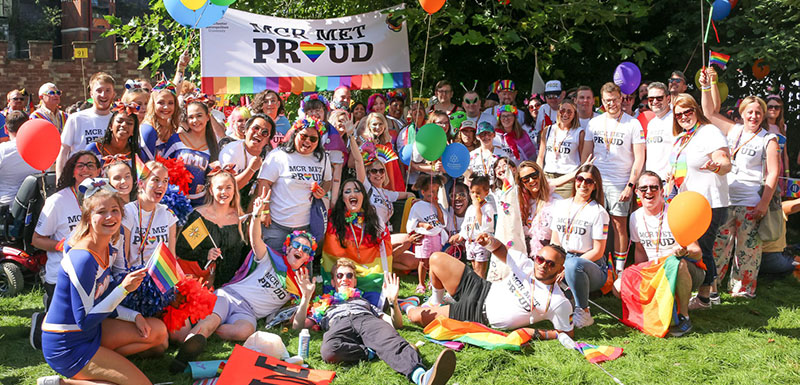 Pride celebrations took over Manchester on Saturday 24 August 2019, with over 100 Manchester Metropolitan staff, students and alumni taking part in the Manchester Pride Parade.
This year's parade theme was 'Deep Space Pride: A Future World of Equality' and we caught up with some of this years' #MCRMETPRIDE participants who tell us more about what Pride means to them: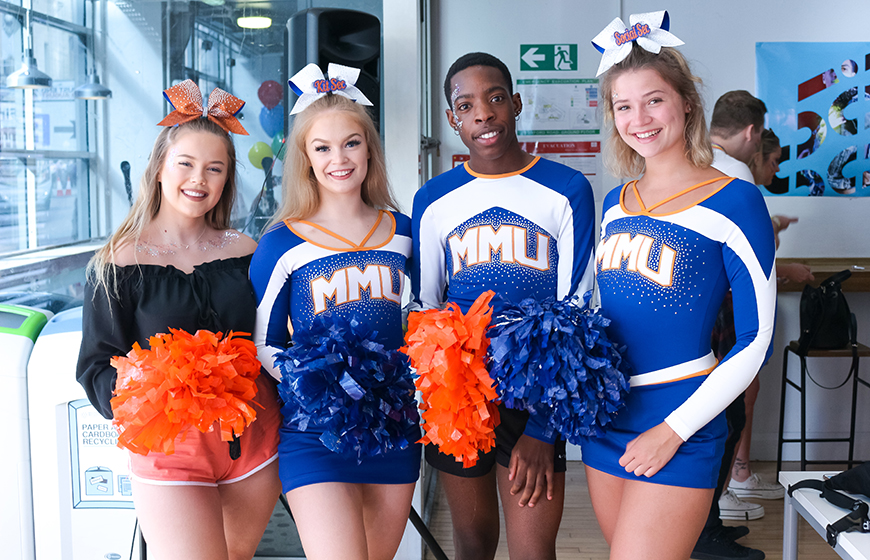 MMU Cheerleaders, said:
"We love attending Manchester Pride each year as it is such an inclusive experience. Pride brings Manchester together, and it is so good to see people of all ages who are happy to be here and join in with the celebrations."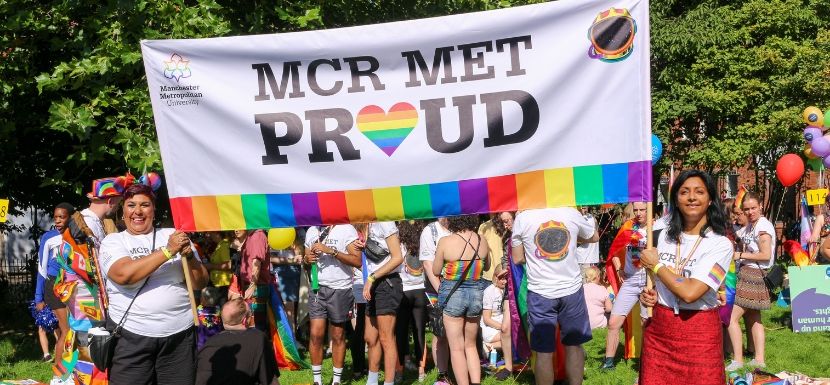 Anne-Marie Borneuf, Programme Lead in Adult Nursing and Sunita Morris, Senior Lecturer in Nursing, tell us:
"We feel extremely proud to support our students and fellow staff members at Manchester Pride and raise the profile of the LGBTQ+ community at Manchester Metropolitan. It is always great to see students and staff members walking together in solidarity."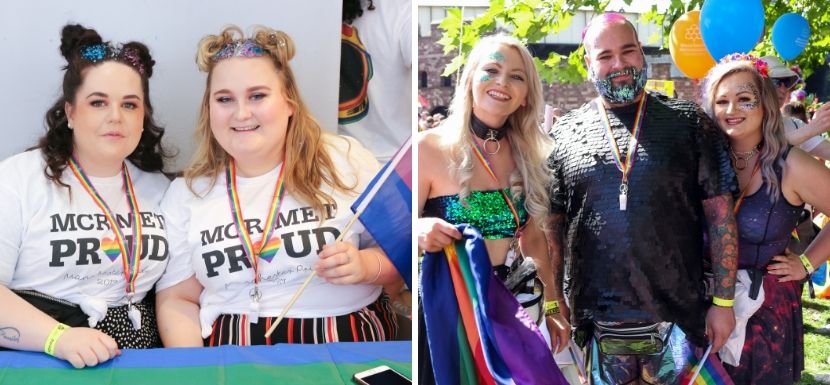 Annabelle Matthews, MSc Clinical Skills and Integrated Psychology and Phil Harper, Doctorate student, comment on their experience:
"There was a fantastic atmosphere at Manchester Pride this year – and it was brilliant to see so many different people enjoying Pride, which was full of people smashing society's heteronormative views."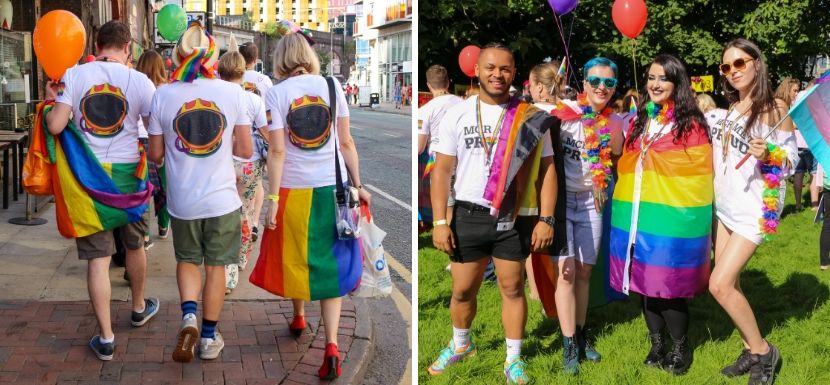 Thank you to everyone who joined in with this year's Pride celebrations and helped make our parade entry such a success – you can view the full Pride 2019 photo album on our Facebook page.
If you would like to join in the fun next year and be part of the Pride celebrations, please contact pride@mmu.ac.uk.