News |
Wednesday, 2nd October 2019
Take care around building works on campus
Construction is underway across multiple sites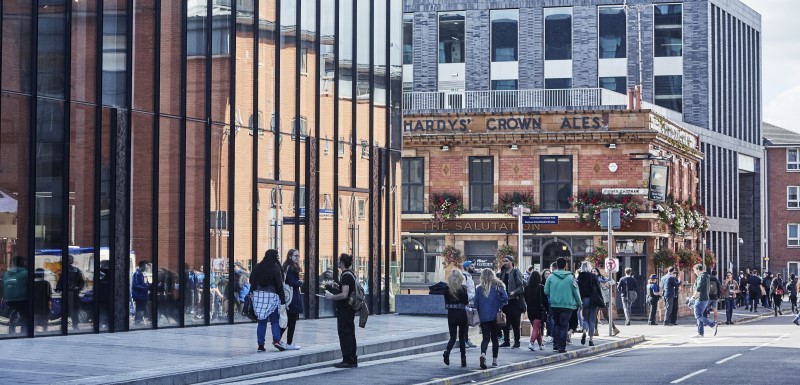 You may have noticed some development works taking place across campus and wondered what is being built?
We are currently developing several new buildings as part of our Estate Masterplan Investment Programme, which will support the University's academic ambitions and help further improve your student experience.
As with any construction site, it is important to exercise caution and if you are walking, cycling or driving in or around campus, please make sure you:
Follow the safety signage near work sites and pay extra attention to your surroundings
Stick to the pavements – although some roads may seem quieter, they have not been pedestrianised and are still in use (e.g. the roads near the Salutation pub are being regularly used for construction deliveries)
Always listen and follow the instructions of the site foreman and their team – their job is to make sure you are safe and no accidents happen
Use designated crossing points and walkways – there is more traffic passing through certain routes than usual
Please wait patiently if areas are closed for deliveries
Please plan your journey ahead, particularly if you need to walk in and around the following areas:
The crossroads and general area surrounding the Salutation Pub
The roads around All Saints Park - Cavandish Street, Lower and Upper Ormond Street
The areas surrounding the Geoffrey Manton and Grosvenor buildings
You can find out more about these exciting developments on the Estate Strategy 2017-2027 website.