News |
Tuesday, 8th October 2019
Student voice – Night Time Economy Survey
Share your views about travelling in Manchester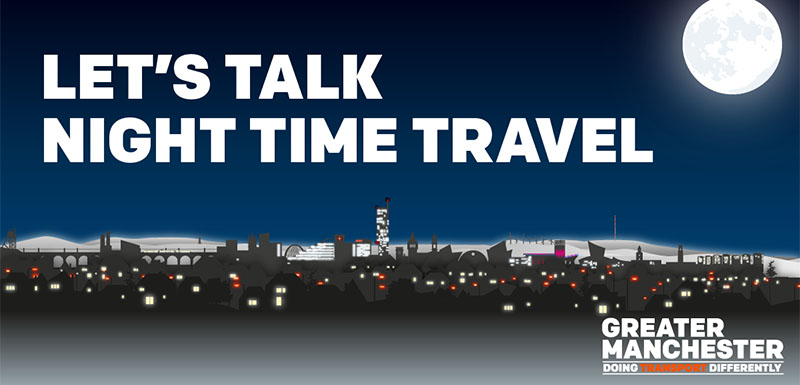 Now that we are a few weeks into the new academic year, we hope you have enjoyed exploring some of the great things Manchester has to offer and settled into campus life.
We know that sometimes it can be a little overwhelming getting from A to B in a big city, so we have teamed up with Greater Manchester Combined Authority and Transport for Greater Manchester to find out your views about travelling in the region at night with the Greater Manchester Night Time Economy Survey.
The survey will help shape the future of travelling in Manchester at night and support new ideas to make the city safer – so if you are regularly out and about between 6:00pm and 6:00am, please take the time to share your views about Greater Manchester's night time economy.
The survey closes at midnight on Sunday 13 October – it only takes a couple of minutes to complete and you will be contributing to making our city even safer.
Find out our safety top tips and in advice in our recent Student Life article or by visiting the Student Safety webpage.