News |
Tuesday, 8th October 2019
Get the support that is right for you
Find out more about the wellbeing support available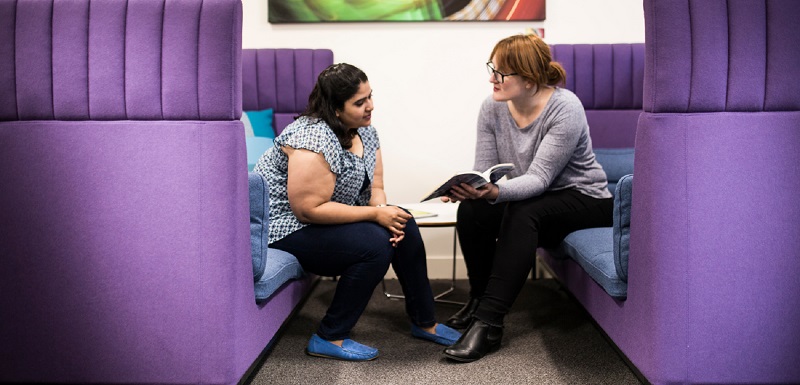 World Mental Health Day 2019 took place on Thursday 10 October and is an opportunity to further develop our awareness and challenge the stigma around mental illness. This year's theme, set by the World Federation for Mental Health was 'suicide prevention', which aimed to encourage conversations about preventative strategies and promote positive mental health.
It is important to talk about your mental health and wellbeing all year round, and there are host of great services and opportunities available to support you at Manchester Metropolitan:
Your student support
Maiyah Kenz, Internal Communications Officer and recent graduate, highlights all the fantastic services and support on offer at the University in this short video:
Get the support that is right for you
To help you get the most appropriate support as quickly as possible, we have introduced a new 'wellbeing support questionnaire' that asks you up to three questions about your wellbeing – the questionnaire is anonymous, doesn't take long to complete and will give you tailored advice based on your answers.
Get fit and active with MMU Sport
Whether you want to play for fun or compete in our campus leagues, MMU Sport has lots of fantastic sports and activities on offer to help you improve your wellbeing and fitness.
Our Active Campus timetable is also full of free sessions for you to take part in, and is a great way to make new friends too!
Share your views about health and wellbeing
Your student voice makes a huge difference to the services we offer and we want to understand more about what we can do to improve the wellbeing support available to you through the 2019 MMU SuSy Student Health and Wellbeing Survey.
The survey is open until Monday 21 October, and once you have taken the time to share your views, you will be entered into a prize draw with iPads, Amazon vouchers and sport passes up for grabs.
Please visit our Wellbeing pages for more information about how you can have fun and stay healthy at Manchester Met.