News |
Thursday, 17th October 2019
Become more sustainable at Manchester Metropolitan
Four ways for you to reduce your environmental impact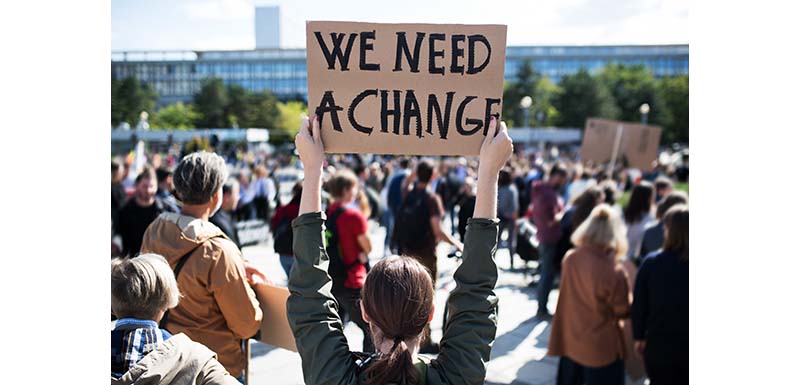 We are committed to reducing our environmental impact at Manchester Metropolitan and we are proud to be ranked as one of the UK's greenest universities by People and Planet (the largest student network in the UK campaigning for social and environmental justice).
There are lots of opportunities at the University for you to learn more about sustainability and become more environmentally friendly:
Sustainability Ambassadors
You can work with our Environment team throughout the academic year to deliver a wide-range of events and activities to help increase our students' understanding of sustainable development.
To apply to become a Sustainability Ambassador, please register with Jobs4Students and provide a cover letter outlining:
Why you are interested in working with the Environment team
Why you think sustainability is important
What you can bring to the role
The closing date for applications is Thursday 31 October, and please contact environment@mmu.ac.uk if you have any questions.
Carbon Literacy training
Learn how to make a positive impact on climate change by taking part in our free Carbon Literacy training – don't miss out and sign up today.
GROW cafe
GROW is our meat-free café located in the Business School and is run in partnership by MetMUnch and the University's Catering team.
Pop along and try a wide-range of healthy options including, high-protein vegan brownies, brain-boosting bagels and fresh focaccia flatbread pizzas.
Reuse and recycling campaigns
We are working towards reusing or recycling 60% of our waste by 2020, and you can help us to achieve this goal by taking part in our sustainability campaigns throughout the year:
Give It Don't Bin It – is an end of term student donation campaign, which has raised over £1.3 million for the British Heart Foundation since 2012.
During the 2018/19 academic year, students in Manchester raised £500,000, donated 289 tonnes of items and the equivalent of 2,000 meals, as well as funding essential life-saving equipment and research.
Turn trash into cash – recycle your unwanted items and be in with the chance to win fantastic prizes
Cinema tickets are awarded to the best flat in each hall and winning flats are entered into a prize draw with £300 up for grabs.
Find out more
Make sure you keep up to date on the latest news and events from the Environment team on social media @mmuenvironment and sign up to their monthly newsletter.