News |
Tuesday, 5th November 2019
The Christmas e-card competition is here!
Get creative and join in the festivities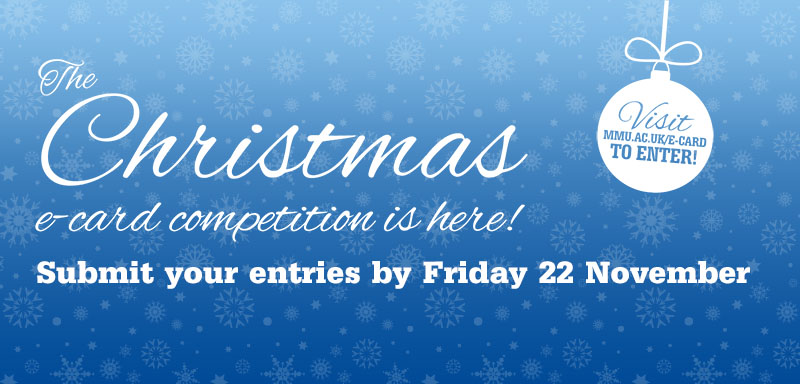 Our Christmas e-card competition is now open – giving you the opportunity to get creative and design a Christmas e-card that staff members and students can send to their family, friends and colleagues at the University.
To help you give you some festive inspiration, please see our fantastic winning entries from 2018 below: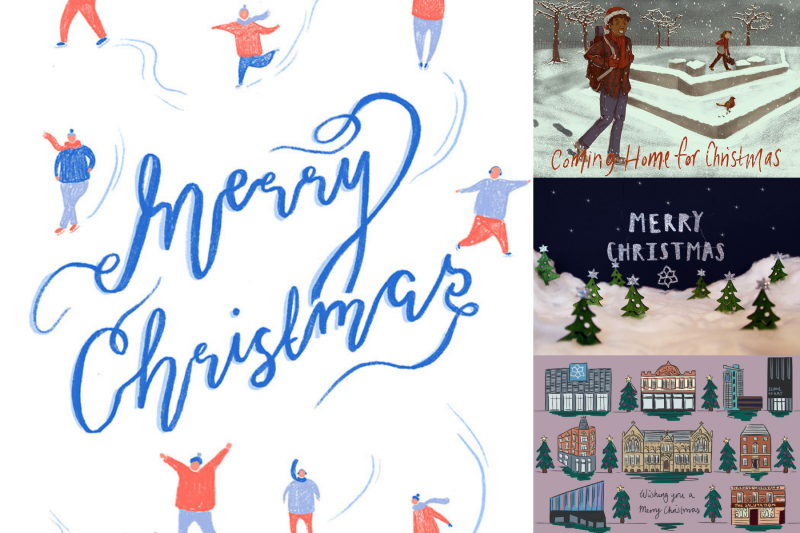 The winners of the competition will be chosen by our very own Manchester Metropolitan Christmas elves, with each winner (two x staff and two x student) receiving a £50 Amazon voucher just in time for Christmas.
2018 winner Jody Woodhouse, a third year Illustration with Animation student, tells us why she took part in the competition last year:
"I applied to the Christmas e-card competition as it was a fun side project outside of my University work and it really got me into the Christmas spirit!

"Winning an Amazon voucher made it even more worthwhile and allowed me to purchase some new art supplies, which I'm always in need of!"
To find out more, please download the full competition criteria and remember your final entry must be a digital image.
The closing date for entries is 4.30pm on Friday 22 November 2019 and for further details, including how to apply to the competition, please visit www.mmu.ac.uk/ecard.
Get in the festive spirit and enter the competition today!