News |
Friday, 10th January 2020
What's On Guide: Monday 13 – Sunday 19 January
Get involved in University life with these fantastic Welcome events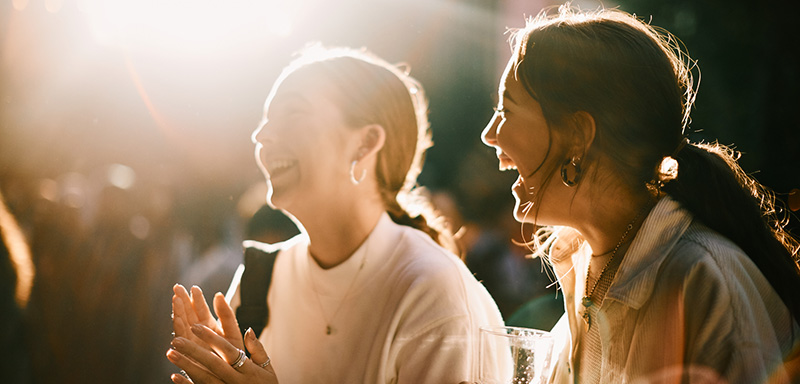 Whether you're new to the University or back for another term, our Student Life events calendar is packed full of fantastic activities for you to get involved in, to help you to make new friends, have fun and settle into the Spring term.
Here's a few highlights of the activities taking place this week:
Free Gym and Swim Pass
If your new year's resolution is to get active, make sure you claim your free one-day Gym and Swim Pass between Monday 13 and Sunday 19 January. The pass to the Manchester Aquatics Centre gives you access to try all of their facilities to help you kick-start a healthier you.
You can also get free access to our Platt Lane Sports Complex for 5 days over the month of January - which offers a variety of top quality pitches, a fully equipped gym, a range of fitness classes and, maintaining the site's football heritage, a number of coaching sessions to suit all ages.
Our Spring term Active Campus timetable has also launched, giving you the opportunity to enjoy free sports and activities on campus each week.
The Writing Project
The Writing Project is a series of free short courses to help you improve your writing at a university level. There are lots of face-to-face and online sessions to choose from – covering everything from structure and punctuation to building an argument and different academic styles – and bookings are now open.
Home Hunters
Are you looking for somewhere to live or need some advice about housing? You can find out everything you need to know about moving into the local community at our Home Hunters event on Tuesday 14 January (1:00pm – 5:00pm) in the Business School.
Staff from Manchester Student Homes and Manchester City Council will be on hand to offer advice and guidance about moving into private accommodation.
#TimeToTalk - (Un)reasonable Suspicion? The effects of Stop & Search
Take part in this lively panel discussion on Tuesday 14 January (6:30pm - 8:30pm) to develop community-led solutions to the problems of policing and stop and search.
You will have an opportunity to share your thoughts and ask questions to the panel of experts - Mayor Andy Burnham, Patrick Williams (Criminology lecturer) and Roxy Legane (founder of Kids of Colour).
Pop-up Pub Games
Come down to our lunchtime sessions (11:30am – 1:30pm) to challenge fellow students – we'll have Ludo, Draughts, Snakes and Ladders and many more!
Our fun series of Pop-up Pub Games will take place across campus throughout January and February, and the sessions this week take place at:
Battle of the Brains
MMU Dance are hosting Battle of the Brains on Friday 17 January (7:00pm – 11:00pm), and there are some fantastic prizes up for grabs in the quiz and raffle – including VIP Parklife tickets!
Tickets cost £5 and money raised will go towards the iMRI Scanner Appeal at the Royal Manchester Children's Hospital.
Remember that you can check the Student Life and The Union events calendars for the latest events throughout the year too!