News |
Tuesday, 11th February 2020
Five minutes with… Anna Welsh, President at The Union
Make a difference as a Student Officer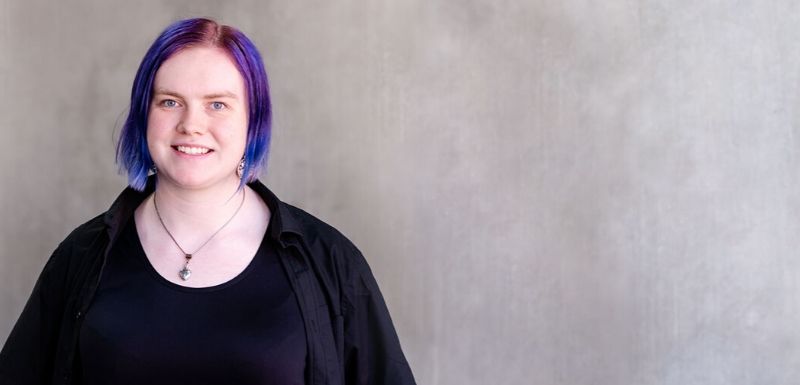 Do you want to gain new skills and enhance your CV while making a real difference to our student community? Then running to be a Student Officer in the upcoming Student Elections could be the right opportunity for you.
Our Student Officers represent you in the local community and at all levels of decision-making within the University, as well as running campaigns on the topics that matter to you. Any student can stand to be elected as a Student Officer and Anna Welsh, President of The Union, tells us more about how you can get involved:
What does your role as President involve?
"As President, I am the political lead for The Union, and I work with all the Student Officers on projects and campaigns aimed at improving our academic community and your overall student experience.
"My role also involves me being a University Governor – where I represent the views of the student community and influence key decisions being made at the University during Board of Governors meetings."
How does The Union support students?
"I like to introduce The Union as the University's 'cool cousin', which seems to have stuck among my peers and fellow Officers.
"The Union is a place for you to find yourself and meet some fantastic people who you will be friends with for life. Through our long list of societies, clubs and campaigns, we are a place for you to create the change you want to see.
"We also have a dedicated team of colleagues at our Advice Centre where you can get specialist, student-centred advice."
Why should students run in the upcoming Student Officer Elections?
"Running in a Student Election is one of the best decisions you will make at university. The training and knowledge you gain is paramount, and you will never get another job like it!
"You will play a key role in influencing decisions at the University and help to further improve the student experience.
"The role is also a full-time, paid position, and a fantastic opportunity for you to step out of your comfort zone – I wouldn't be where I am today if I didn't take part in the Student Officer Elections."
How can students get involved in the election?
"Head over to The Union website to find out more about all of the different Student Officer roles and nominate yourself between Saturday 1 February – Monday 24 February. You will need a good understanding of each Officer role, as you will be working together throughout the year.
"Don't worry If you don't want to run in the elections, you can still be involved! You can recommend someone to stand for election, as well as casting your vote during the elections when voting opens from Sunday 8 March."
Please visit The Union website for more information and keep an eye on Student Life for the latest Student Officer Election news.