News |
Wednesday, 12th February 2020
Team Orange 2020 early bird discount extended
Sign up for £18 until Friday 6 March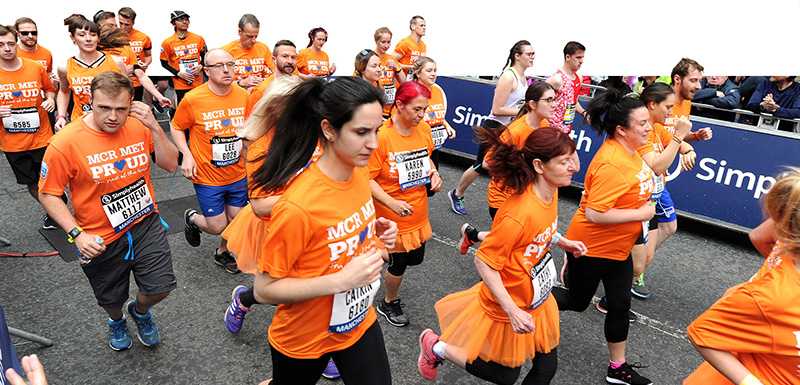 Due to overwhelming success, we are pleased to announce we are extending our Team Orange 2020 early bird discount for the Great Manchester Run until Friday 6 March.
The 2020 run takes place on Sunday 24 May and we want it to be our biggest and best yet! Whether you're looking for a fresh challenge or wanting to beat your personal best, sign up today for a special early bird discounted run entry fee of £18 and join over 150 staff members, students and alumni who have already signed up to be part of the team.
Free entry if you raise money for First Generation
First Generation is the University's campaign to provide support throughout the student journey for young people from Greater Manchester families with no history of higher education. Charity runners who raise at least £100 via our JustGiving page for the First Generation campaign can reclaim the cost of their entry fee!
Team Orange Best Bits: Great Manchester Run 2019
Getting started
The University has lots of free sports and fitness classes on the Active Campus programme to help you get started with your training.
There are also dedicated 10k running plans to help you set your own pace.
Remember, whether you're running, jogging or walking - the Team Orange spirit will get you over the finish line.
10k tales
Need some inspiration? Meet some of the 2019 Team Orange runners and read their #McrMetProud reasons for taking part:
If you would like to share your story whilst encouraging others to get involved in this fantastic event, please get in touch with us at internalcomms@mmu.ac.uk.