News |
Thursday, 13th February 2020
What's On Guide: Monday 17 – Sunday 23 February
Get involved in university life with these campus-wide events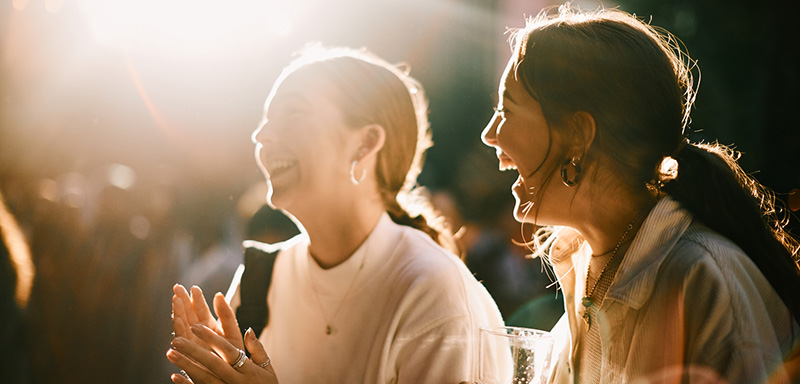 Are you looking to meet new people, learn something new or just want to take a break from your studies? If so, there are lots of fantastic activities to help you make the most of your time at Manchester Metropolitan.
Here's a few of the Student Life events taking place this week:
Wellbeing workshops
Our Counselling, Mental Health and Wellbeing teams host a range of practical skills-based courses and workshops throughout the year to help you with anxiety, stress and other problems.
The sessions taking place this week are 'Overcoming low mood' on Monday 17 February (11:00am – 12:00pm) and Mindfulness, which takes place every Tuesday (11:00am – 12:00pm) and Thursday (3:00pm – 4:00pm) in the Business School.
Creating an Ethical Brand
Graduate Ibukun Baldwin founded Bukky Baldwin Ltd out of a growing awareness of the neglected needs of marginalised communities and the amazing potential within the creative industry to help.
As part of Go Green Fortnight, Ibukun comes back to Manchester Met on Tuesday 18 February (12:00pm – 1:00pm) to share her story of Creating an Ethical Brand.
Drag Bingo
Join Aunty Ginger at The Union on Tuesday 18 February (7:00pm – 9:00pm) for an evening of Drag Bingo – dabbers provided and lots of prizes to be won throughout the night!
Fashion Swap Shop
Raid your wardrobe for unwanted garments and swap them for some 'new' pre-loved items in our Fashion Swap Shop on Wednesday 19 February (12:30pm – 3:00pm).
This event is open to staff members, students and community members, and is a perfect opportunity to send a message about minimising our consumption and making our industry more responsible too.
Postgraduate Open Day
Are you unsure what to do once you finish your undergraduate degree? Come along to our Postgraduate Open Day on Wednesday 19 February (2:00pm – 6:00pm) in the Business School to explore your options.
Kim Webster, MSc Environmental Practice student, shares her open day experience and how it helped her decide on her next steps.
Remember that you can check the Student Life and The Union events calendars for the latest events throughout the year too!