News |
Tuesday, 18th February 2020
University Mental Health Day – Thursday 5 March
Bringing together the Manchester Metropolitan community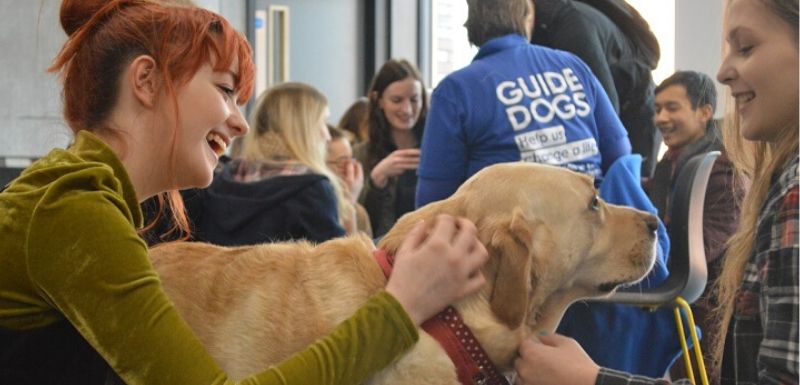 University Mental Health Day is on Thursday 5 March and our theme for this year is 'community' - bringing together students and colleagues from across Manchester Metropolitan to shape the future of student mental health.
The aim of University Mental Health Day is to encourage conversation, and there will be a host of exciting activities taking place as part of the event (including a planetarium, cuddles with guide dogs and much, much more) to inspire you to talk about mental wellbeing and staying healthy.
Please note, you can book your tickets for the much loved guide dogs via the Online Store.
Our University Mental Health Day event will be in the Business School North Atrium and Brooks building on Thursday 5 March (12:00pm – 4:00pm) and is open to all students and staff members.
There will also be an opportunity to talk about your own mental health with our Counselling, Mental Health and Wellbeing team... as well as finding out more about how teams across Manchester Met, such as our Academic and Study Skills Tutors and Disability Advisers, support your wellbeing at University.
Make sure you can join us as we inspire conversations, support each other and improve our own wellbeing.
In the meantime, find out more about the fantastic support available to you at Manchester Met in our recent 'Five minutes with... Lyle Millard, Head of Wellbeing and Pastoral Support' article.