News |
Wednesday, 12th September 2018
Let's make a sustainable planet
Find out how you can get involved with sustainability at Manchester Metropolitan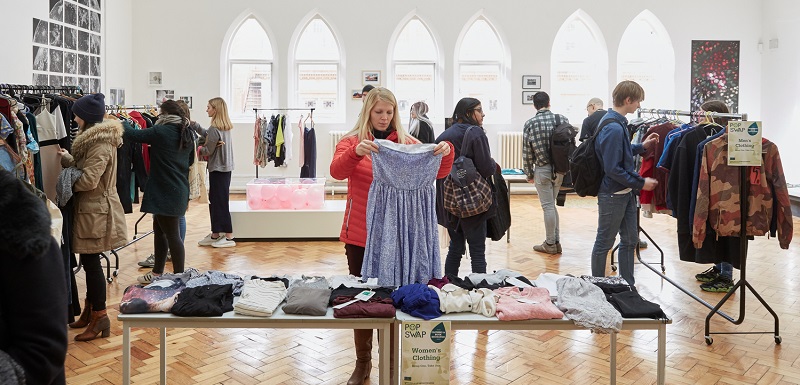 Manchester Metropolitan is committed to reducing our environmental impact and in November 2017, we were ranked as the UK's Greenest University and the only University to retain a top three position for five consecutive years.
Our Environment team offer lots initiatives covering a range of environmental and sustainability issues to help students and staff members to get involved and learn to live and work more sustainably.
Big Impact
Big Impact is the University's programme of sustainability events, activities and learning opportunities, which range from interesting film screenings and discussions, to clothes swaps and gardening workshops.
For more information about how you can get involved and become more sustainable, please check out the Big Impact events page or contact bigimpact@mmu.ac.uk.
Recycling campaigns
At Manchester Met, we're committed to reusing or recycling 60% of all our waste by 2020 and we want to help everyone at the University recycle as much as possible.
Give It Don't Bin It – working with partners across Manchester, last year more than £200,000 was raised for charity and almost 2,000kg of food items were donated as part of this award-winning campaign
Turn trash into cash – students living in our halls can win prizes for their recycling efforts and get tips on what else you can do to live more sustainability through regular recycling visits
Keep up-to-date
Make sure you keep you-to-date the latest news and events from the Environment team by signing up to their monthly newsletter.