News |
Monday, 8th October 2018
World Mental Health Day 2018
Meet new people and take part on 10 October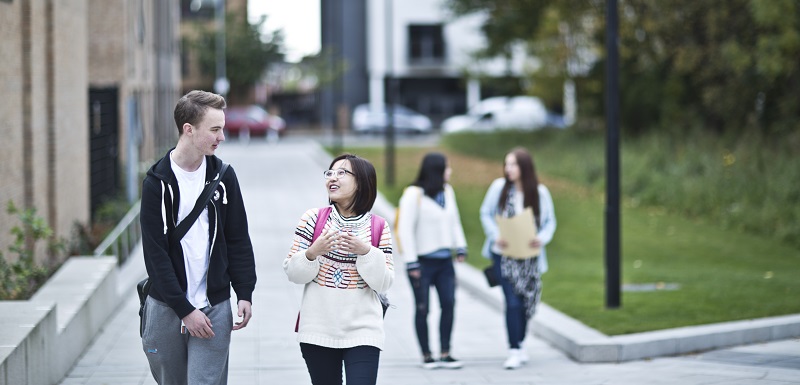 Wednesday 10 October 2018 marks World Mental Health Day and there is a lot happening across the University to help you think more about your personal wellbeing.
This year's theme set by the World Federation for Mental Health is 'young people and mental health in a changing world' and World Mental Health Day gives us all an opportunity to further develop our awareness and challenge the stigma around mental illness.
Go on a wellbeing walk
MMU Sport are organising a wellbeing walk to encourage everyone at the University to take a break, meet new people and have positive conversations about mental health.
There is no need to book, just register with MMU Sport's walk leaders at the Business School reception at 12.30 pm on Wednesday 10 October. The walk will last 30 minutes and will follow a designated route through the Manchester campus.
Darren Waldren, Sport Development Manager, comments:
"The wellbeing walk is a great opportunity for students to take a break from their studies and join others from across the University to promote better mental health.

"If you can't make the walk, you can join any of our Active Campus sessions. Open to all, the free exercise classes are a fantastic way for you to stay fit and feel healthier."
Celebrate at The Union
Residential Life, The Union and Counselling, Health and Wellbeing, have joined forces to bring you a fun-filled afternoon to celebrate World Mental Health Day.
You'll find lots of activities, support and freebies, so pop down to The Union between 12pm and 4pm and don't miss out!
Sign up to a wellbeing session
Throughout the year, our Counselling, Health and Wellbeing team run courses and workshops on a range of health and wellbeing issues
These include:
Managing anxiety
Let's talk about alcohol
Overcoming sleep problems
Bringing mindfulness into everyday life
Thinking of leaving
You can find the full list of courses and workshops here or to find out other ways you can have fun, stay healthy and get involved, visit our student wellbeing pages.