News |
Friday, 23rd November 2018
Carols for Christmas – Thursday 6 December
Take part in the University's annual singing event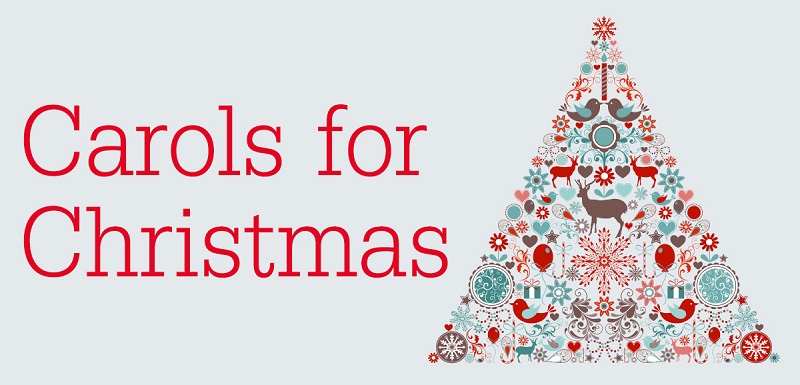 Carols for Christmas is the University's annual singing event and will take place on Thursday 6 December (from 16.15 pm – 17.15 pm) in the North Atrium of the Business School.
Join your colleagues for this heart-warming celebration of the music and cultural traditions of Christmas with traditional carols, seasonal readings and festive music led by the Rev Steve James and musicians from Holy Trinity C of E Church, Rusholme.
There will also be a host of free festive goodies for everyone in attendance to enjoy, including, mince pies, mulled wine and much more.
Professor Julia Clarke, Pro-Vice Chancellor of Business and Law, said:
"The Carols for Christmas event is a great opportunity for staff members and students from across the University to come together and celebrate the festive season and the achievements of the year gone by.
"Everyone is welcome to join us for mince pies and mulled wine, as we say a big thank you to staff members for their hard work this term and celebrate with our students. Last year's event was a great success and I'm looking forward to another enjoyable evening."
All staff members and students are welcome and there is no need to book in advance.
Please contact businessandlawamarketing@mmu.ac.uk if you have any questions about the Carols for Christmas event.
Period poverty campaign
As part of the event, the Business and Law faculty are supporting a campaign called 'period poverty' and are asking guests to patriciate by donating sanitary products.
A survey conducted last year by development charity Plan International found that one in 10 young women aged between 14 - 21 had been unable to afford sanitary products. It also discovered that 12 per cent of those surveyed had to improvise sanitary wear and one in five had changed to a less suitable sanitary product due to cost.
All donations of sanitary products will be made available to students free of charge over the coming months.