News |
Tuesday, 27th November 2018
Study abroad with the Worldwide Exchange Programme
Read about Jada's life-changing Malaysian experience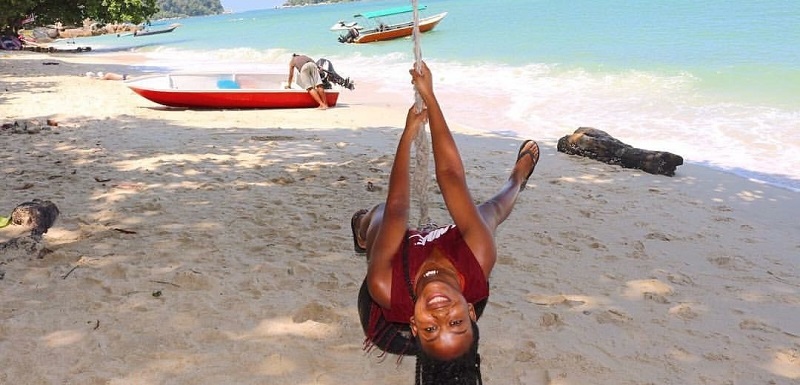 Studying and living in another country as part of the Worldwide Exchange Programme at Manchester Metropolitan is not only a life-changing experience, but can be a great way to help your career prospects too.
Universities UK statistics tell us that students who have studied abroad are 10% more likely to be in a graduate job and earn 6% higher wages six months after finishing University.
The Study Abroad and Exchanges team are offering Erasmus+ funding for 2019/20 study abroad opportunities in Malaysia via the Worldwide Exchange Programme. The team have five Erasmus+ scholarships worth up to €7800 (depending on your duration of study) for placements at Taylor's University, Malaysia. Please visit the Study Abroad and Exchange website for more information.
So far in the 2018/19 academic year, over 100 students have already taken the opportunity to study abroad for three, six or ten months with our Worldwide Exchange Programme and if you're thinking about having your own study abroad adventure, you can find out more information here.
The Student Communications team caught up with Jada Wright-Christie, a final year Events Management student and one of our Erasmus+ scholarship winners, who went to Malaysia in her second-year through Worldwide Exchange and she tells us about her fantastic experiences on the programme:
What was your reason for studying abroad?
"The Study Abroad and Exchanges team came into one of my lectures to talk about the programme and it sounded like a really interesting opportunity, so I decided to explore it further and I am really glad that I did.
"The reason why I was keen to study abroad was to make sure that I would stand out from the crowd when applying for jobs after university and I wanted to challenge myself to new experiences. It actually worked out financially cheaper for me too, which is always a good thing – as I got a large discount on my tuition fee during the year abroad and this was awarded as an Erasmus+ scholarship."
What was your favourite part about your experience in Malaysia?
"The best part about my time studying in Malaysia was all the different people I had the chance to meet. There were lots of students on exchanges from other countries at the international university where I was studying, so we all got to share this amazing experience together. Since my year abroad, I have visited Amsterdam and Germany to meet with some of the students I became friends with on the exchange."
How do you feel that your experience has benefited your academic learning and future career prospects?
"It was difficult to be away from my friends and family, but it did teach me step out of my comfort zone and try as many new experiences as possible. I want to get into events management and studying abroad has allowed me to develop a better understanding of the world and different cultures, which will help me a lot in my future career.
"Whilst in Malaysia, I volunteered at different events and even hosted my own as part of my course. It was really interesting to see the cultural differences when promoting events – in the UK, an event for a charitable cause would be quite well received, but in Malaysia there is more of a class system, which meant we had to think of new ways to encourage people to get involved."
What would you say to students considering studying abroad?
"When my year abroad came to an end, I really didn't want to leave and everyone I know who has studied abroad have always had fantastic experiences. Whilst there were challenging moments along the way, when you look back on the opportunity as a whole, you only have fond memories and interesting stories.
"If you are considering spending a year abroad, the University offers so much support throughout the whole process – from helping you to decide where is best to study to enhance your career prospects to regular Skype calls to check that everything is ok.
"The International team at Manchester Met were fantastic and all the students and staff members at the international university made me feel very welcome from the outset too.
"I would really recommend the Worldwide Exchange Programme to everyone, so sign up and have an adventure of a life-time."
You can find out more about Jada's experiences in Malaysia by watching her video diary.
If you would like to learn more about the opportunities available to you to study abroad, please visit the Study Abroad and Exchange website or drop the team an email at exchanges@mmu.ac.uk.