News |
Wednesday, 5th December 2018
Make new friends and try something new with Team Orange
"If I wasn't at the University I may never have taken part in a 10k"- Freya, final year Fine Art student
There are lots of fantastic opportunities at the University to make new friends, try something new and be part of a team, and a great way to do all three is by running the Simply Health Great Manchester Run with Team Orange.
Every May, the whole University comes together to run the 10k as part of Team Orange and the great news is, Manchester Metropolitan students can sign up to the run for £20 (normally £38).
Running is also a really good way to help improve your physical and mental wellbeing and Freya Gundry, final year Fine Art student, tells us about her reasons for signing up to Team Orange: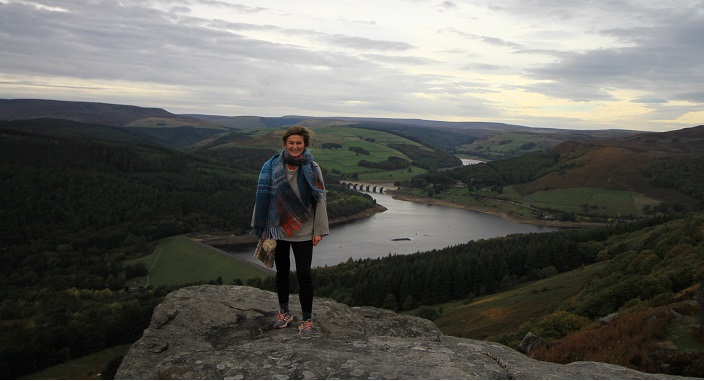 "I decided to join Team Orange and take part in the Manchester 10k because running really helps with my mental health. My anxiety is something I have had to constantly deal with during my time at Manchester Met, but all the University staff members have been really supportive. For me, running and anxiety have similar physical symptoms, so when I feel anxious, going for a run normalises what I am feeling and that really helps.
"Since this is my final year at university and in Manchester, I wanted to do something at the end of it to be proud of. I'm going to try and get a team of friends together to run with and I'm looking forward to being part of the team.
"The University has been really supportive with every aspect of my student life and I think it's really important that we get involved in these local team events. If I wasn't at the University I may never have taken part in a 10k, so it's giving people the chance to do things they wouldn't normally do –and I'm hoping this opportunity will also help other students with their health and wellbeing at the University."
Be part of the team
Everyone at Manchester Metropolitan is invited to run the Manchester 10k with Team Orange on Sunday 19 May and you can find more information on our Team Orange webpage.
Whether you're running, jogging or walking, in a group or on your own, the Team Orange spirit will get you over the finish line. Set your own pace, have fun and sign up today.
For more information about the University's support services, please visit the Counselling, Health and Wellbeing webpage.