News |
Friday, 7th December 2018
Get your Christmas gifts at the Maker Takeover this weekend
And make your own hand-printed, eco-friendly gift wrap too!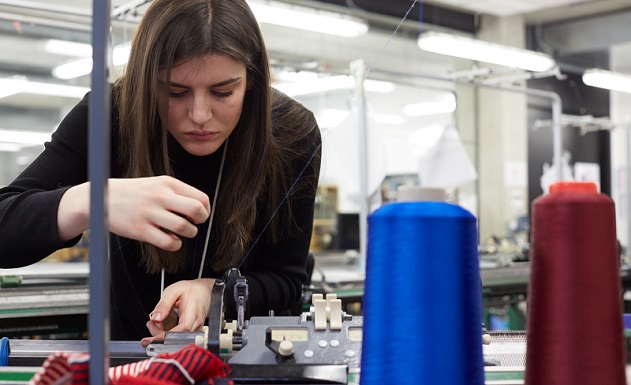 The Maker Takeover is back this weekend at Marketplace Studios, giving you the chance to buy wonderful Christmas gifts, wearables and homeware directly from the hands that made them!
This popular takeover is an exciting initiative that provides start-up support to creative students and graduates from the Manchester School of Art and helps them succeed in their new enterprises.
With every purchase that you make, not only do you get a unique piece of work that has been exclusively made in the region and made with love by a real person, you are also supporting a new, independent creative business.
The Makers Takeover will take place on Saturday 8 December from 10:00-16:00 and Sunday 9 December from 11:00-16:00.
And even better, if you pop down on Sunday 9 December, you can also make your own hand-printed, eco-friendly gift wrap and tags to the Christmas presents that you give even more special (and help do your bit for the environment, as not all wrapping paper is recyclable).
This Christmas, make sure you buy handmade, shop local and support our Academic Community at the Makers Takeover at Marketplace Studios in Stockport.
If you would like to find out more about the event, please contact Clare Knox-Bentham at C.Knox-Bentham@mmu.ac.uk.