News |
Thursday, 7th February 2019
Do you want to get paid to represent students and run campaigns?
Stand in this year's Student Officer Elections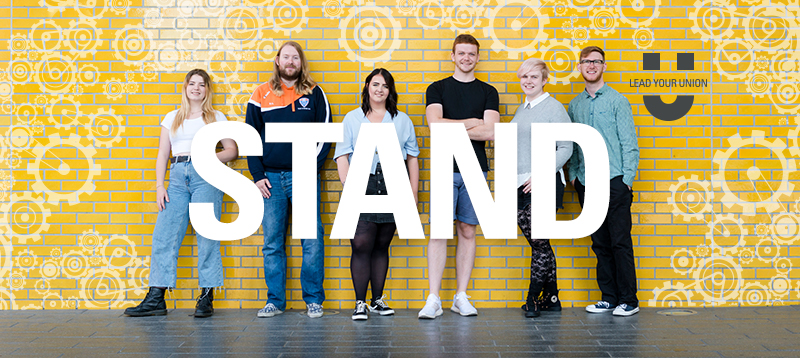 Did you know that a team of elected Student Officers lead on the political direction of your students' union, run change campaigns and represent your voice at senior University meetings?
Each year, The Union run the 'Lead Your Union' elections to find the next academic year's Student Officers and there are five positions up for grabs:
President
Education Officer
Wellbeing Officer
Societies and Development Officer
Sports Officer
This unique, full-time paid role starts on 1 July 2019 and lasts for a year. It is open to all current students and the great news is that no previous experience is needed as training will be provided.
So whether you want to kick-start your career, be the voice of 38,000 students or campaign to make the University experience even better, there are lots of reasons why you should stand to become a Student Officer.
To nominate yourself to stand in this year's elections, simply visit the Lead Your Union page and click 'Stand Now' by Sunday 24 February.
The candidate briefing session will be held on Monday 25 February where you will find out everything that you need to know about the election process. Students will have an opportunity to vote for you between Friday 8 and Thursday 14 March.
If you have any questions or want to find out more, visit the Lead Your Union page, pop into the Voice office in The Union or email s.u.voice@mmu.ac.uk.